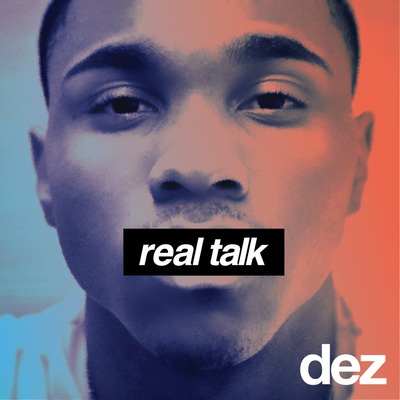 In a world where R&B is either hi-tempo dance music with no message or low-tempo blues that can put you to sleep, newcomer R&B star Dez, sets out to prove, that in this day and age, R&B can have meaning and not be boring.
A few years ago, a tall high school freshman in Virginia, Dezmond Armstead made the varsity basketball team. He hoped his talents would get the attention of girls at his school. "I thought, I'm definitely going to get noticed," Dez reminisces "But it didn't work out that way. So like any high school kid trying to stand out, I had to figure out another way." One day, Dez was singing Usher's "Nice & Slow" to himself in the hall and one of his female classmates noticed and signaled her friends over. "I started telling girls to request some 80s and early 90s R&B songs, since that's what I like listening to. Bobby Brown and Usher were artists that inspired me so it was cool that singing their songs got me girls."
After high school, Dez moved out to LA and met the production duo, The Movement. They began to talk about their love for the type of R&B that was about real relationships and real struggles. They took Dez into their studio and started writing songs and making music together. The Movement, who are known for making breakout double-platinum hits like Justin Bieber's "One Time" and Jesse McCartney's "Leavin" recount those first few days with Dez. "Having seen successful acts at the very beginning stages of their careers, we were convinced about Dez's ability immediately." "After the first song "We Ride", we knew we were making something special."
Dez continues "I wanted to tell MY story. About trying to get girls in high school, failing, succeeding, the good times, the bad times and hurdles that young guys and girls go through on that journey to finally find that special someone. We are all about that realness. So that's why my mixtape is called REAL TALK."
Shout out to TheNext2Shine for putting us on!
Tagged:
Dez