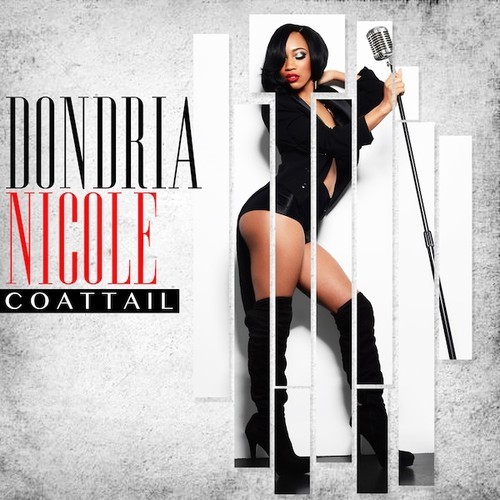 With a new name, Dondria Nicole, the used to be princess of Jermaine Dupri's record label So So Def now owns the title queen as she enters her womanhood with her new single "Coat Tail." The upbeat tempo, feminist-like record is a soon-to-be anthem with a more youthful point of view.
While the YouTube phenomenon is still humble and kind with a gracious spirit, she's now more in tuned with her inner self and knows exactly what she wants to talk about in her music. Flexing her curves and becoming one with her fellow female peers is her mission and she's owning it.
"This single is about self-worth and loving yourself," said Dondria Nicole. "Many of us women are scared to be confident, independent and own who we are. For the longest, I was afraid but now is the time and I'm far from it! This single is savvy, sexy and just what we women need to say in order to gain the respect we deserve."
"Dondria Nicole is going to pave the way for the next generation of confident, independent R&B artists," said co-writer of 'Coattail' Carmela. "Coat Tail' is that perfect sexy, yet classy anthem that carries the same attitude she now exudes."
"'Coat Tail'" shows the evolution of Dondria Nicole as an artist," said co-writer Tre Ace. "The up-tempo female homage is a sexy yet confident feel, which every female can relate to. As a man, I know how I like my women and Dondria Nicole is the prefect example of an independent woman."
Dondria Nicole's new EP is expected to release early this summer. Working hand and hand with super producer and mentor Jermaine Dupri, she is destined to empower young women in the near future just as her fellow artists have paved the way for her.