Dru Hill Reveal Plans for 20th Anniversary Including New Music & More (Exclusive)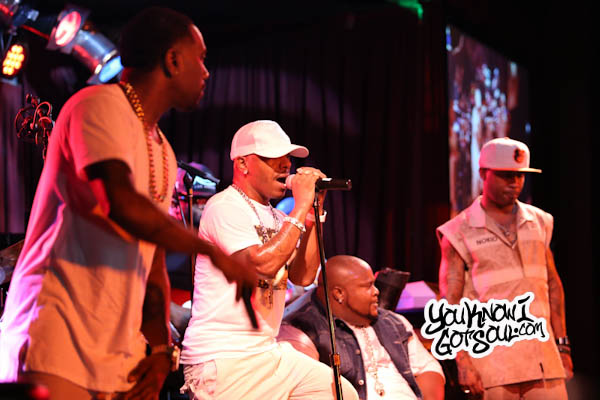 It's been nearly 20 years and many hit songs since the self titled debut album for Dru Hill, and the group has big plans in store to celebrate. After all, they've survived more than a few bumps along the way, including break ups and disputes among the members, but their legacy remains intact and they're still here doing it. Sisqo, Nokio, Jazz and Tao (the group's newest member, and eventual replacement for Woody) recently performed in NYC and YouKnowIGotSoul had a chance to sit down with them and get the scoop on their plans for the 20th anniversary along with new music and more. Listen to Dru Hill fill us all in.
Dru Hill (Nokio): Right now the main focus is on the 20th anniversary. We've got a lot of cool things planned. Definitely some new music, but beyond that as well. From new music, to giving back, to telling our story. A lot of stuff about us is stuff that you've heard. We don't really let people get too close. We want to give people a chance to understand why we are the way that we are, and why we've been the way that we've been since the beginning; and why we always fight for what we want. We love music. We never stopped making this music when it was popular to not really do what we do. We just stuck with what we do for the last seven years, it's every day and every weekend. We're out here singing. In the beginning when people heard our records they said we sounded like Jodeci and we weren't trying to be them. When they saw us on that stage, we poured our hearts into it. Everything we have is becuase we earned it on that stage, and you can't beat that. I don't care how many people you've got with you or how many features you've got. We got taught by the best to work hard. We had to beg people to do stuff and play our records. To still be here and be able to see this, it's a blessing, we don't take it for granted. We're going to set the stage on fire every time. We thank the people for still having a chance to do that.
Tagged:
Dru Hill
Jazz
Sisqo