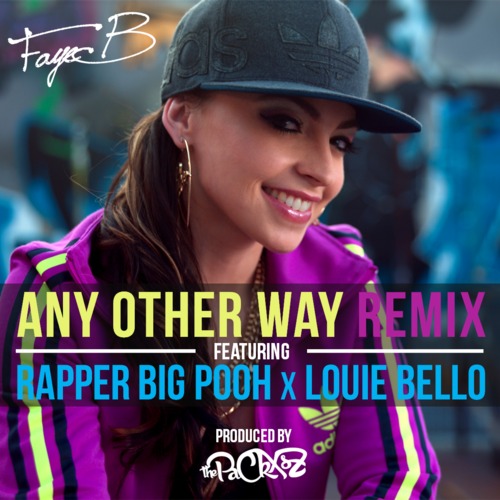 Summer is here and FAYE B delivers a hot new remix to her latest single "ANY OTHER WAY" right on time. Originally produced by legendary U.S. hit-maker MIKE CITY, this smooth, Neo Soul-flavored re-work comes equipped with a fresh, uplifting, tingly and hazy feel-good vibe.
This international collaboration features RAPPER BIG POOH (formerly of LITTLE BROTHER), Boston R&B singer/songwriter LOUIE BELLO and was produced by up-and-coming Dutch producer THE PACKXSZ (Bridget Kelly, Glenn Lewis, Joyce Sims, Uness, etc.)
Whether you're relaxing at the poolside, cruising with the top down or strolling through an evening sunset, this remix deserves to be the soundtrack to your sweetest and most memorable holiday moments.