Glenn Lewis "Closer" (Produced by Carvin & Ivan)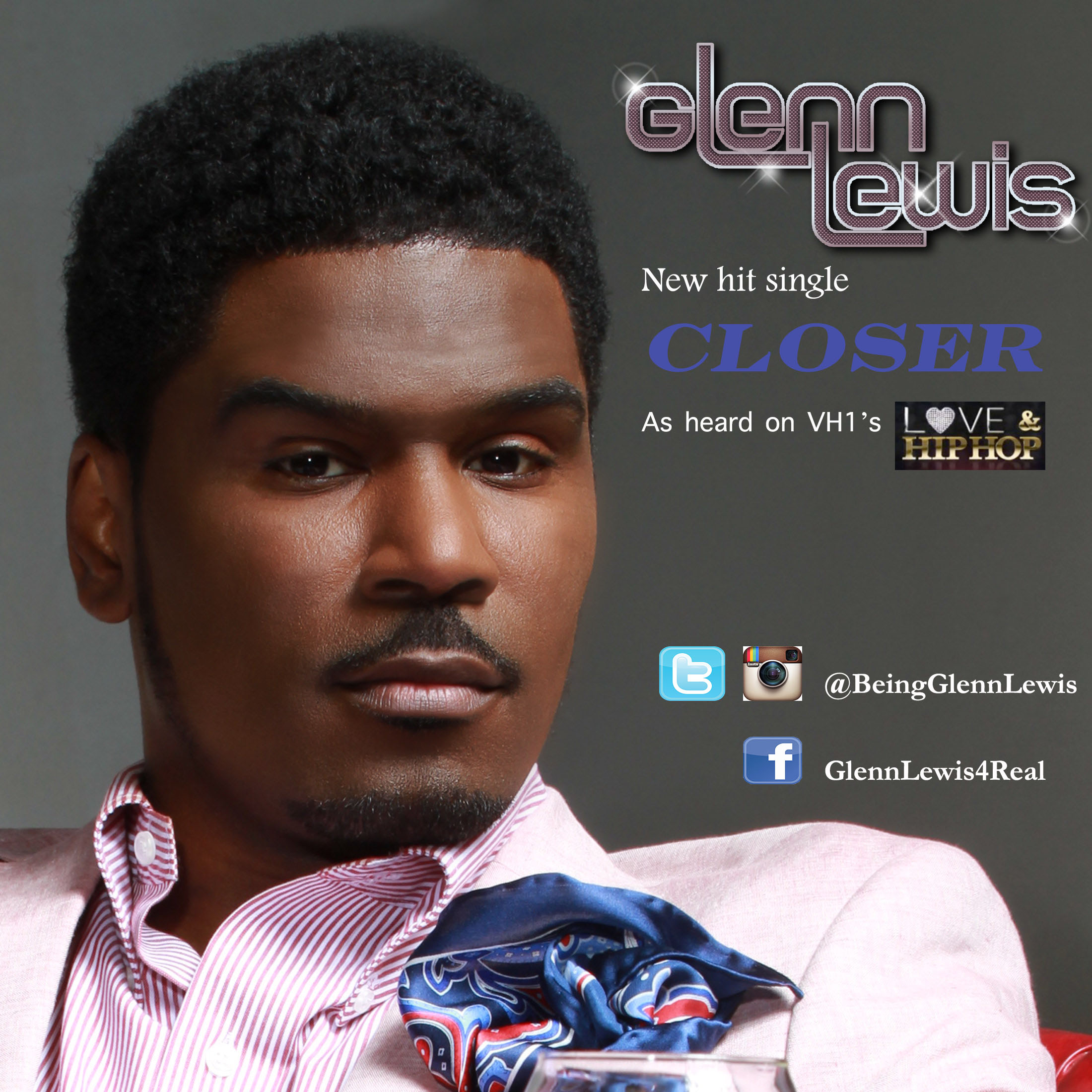 While North America is in a polar vortex deep freeze, Glenn Lewis is heating up the charts with his new single "Closer" from his sophomore album Moment of Truth (Ruffhouse/Capitol). The heartfelt track was heard last night during VH1's top rated show, Love & Hip Hop, which averages just fewer than 3 million live viewers per week during the 8pm timeslot (according to Neilsen TV Ratings). By this morning, "Closer" had skyrocketed to #1 on Amazon's Best Sellers R&B Top 100 Paid list.
Produced by Grammy nominated production team Carvin & Ivan (Justin Timberlake, Chris Brown, Musiq Soulchild) and co-produced by Stan Drinks, "Closer" instantly became the buzz on Twitter with an overwhelming number of tweets talking about the new Glenn Lewis track during the 8pm Love & Hip Hop airing.
"It feels great to know that my music touches the real, everyday people", said Glenn about the response on social media. "It goes to show the reach of good music. That's love. And if my joint can be a part of what brings Amina and Peter Gunz back together then that's also what it's for!"
In April, 2013, Glenn released the debut single from Moment of Truth, "Can't Say Love" and spent the summer on a 30-city promo tour across the US, featuring key performances at the Essence Music Festival in New Orleans, the Tom Joyner Family Reunion in Orlando, the Nasr Mohammed Foundation event in Chicago, and SOB's in New York. "Can't Say Love" hit #17 on the Billboard and BDS Urban AC Charts before Moment of Truth was released in October.
Glenn Lewis has upcoming performances scheduled in New York City, London, and Paris.
"Closer" by Glenn Lewis is now going for adds at major Urban AC radio stations.
Tagged:
Carvin & Ivan
Glenn Lewis