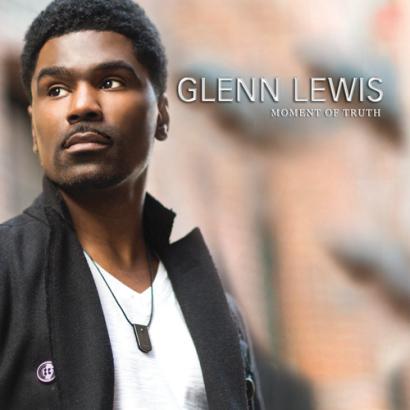 He took the world by storm with the release of his critically acclaimed debut album World Outside My Window (Epic Records), now Glenn Lewis truly is back for more with the highly anticipated new single "Can't Say Love". A Grammy nominee and Juno award winner, Lewis is poised to make a triumphant return with the release of his upcoming album Moment of Truth (Ruffhouse Records/EMI/Capitol Records) on August 20, 2013.
"Feels like I never left," says Lewis. "Over the years, my fans have been so loyal and the love I've been receiving from them is the very reason why I do this. It makes everything worthwhile. I figured the best way to start this off is to make it personal between my fans and I, or anyone discovering my music for the first time. 'Can't Say Love' is a new beginning for me, but has a familiar sound that will undoubtedly connect with anyone taking the time to listen."
Produced by CertiFYD Production Group (Keyshia Cole, Lil Wayne) and written by two-time Grammy nominated singer/songwriter Corey Latif Williams (Faith Evans, Musiq Soulchild), "Can't Say Love" is the first single from Lewis' forthcoming album. Moment of Truth is the first major release for Lewis since signing with the newly re-launched Ruffhouse Records (Lauryn Hill, The Fugees, Beanie Sigel). In addition to CertiFYD, the album features production from notables including Carvin & Ivan (Justin Timberlake, Chris Brown), and Dre & Vidal (Alicia Keys, Michael Jackson, Usher). Also featured on the album is fellow Canadian superstar Melanie Fiona.
The "Can't Say Love" video, shot in Philadelphia and directed by Juwan Lee (Nicki Minaj, Trey Songz, Ginuwine), will be released later this month.