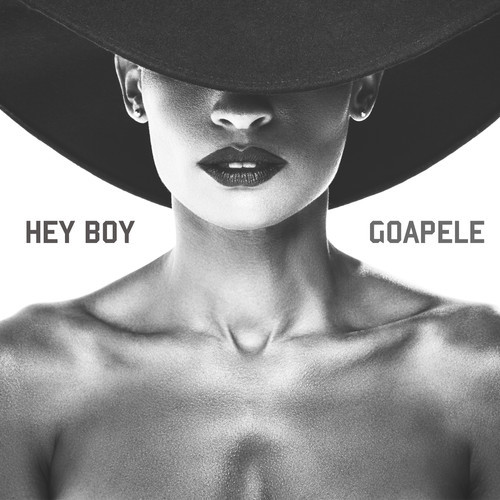 Just last week, Goapele released her brand new single "Hey Boy". This new single is the first song released off Goapele's upcoming, new solo album entitled "Strong As Glass," which is slated for a September 30th, 2014 release.
"Every album I push myself to a new level, and this time, I wanted each song to feel strong and even the production sounds bigger, while lyrically it's still intimate," explains Goapele. "I worked with producers and songwriters who pushed me to step out of my comfort zone, and really sing out, as if I were doing a live show. I want this album to reach into people's hearts, make them feel something, make them dance, and inspire them to take risks."
Being released on Jordan House / BMG Primary Wave / Skyblaze Recordings, "Strong As Glass" will be Goapele's fourth studio album. She worked closely with executive producer Keith Harris, who helped push the songstress creatively, which you hear throughout the dynamic project. She also worked with R&B legend Eric Benet and producer Demonte Posey to finish this genre-bending record. There are upbeat tracks mixed with powerful ballads, hard-hitting drums, classic Goapele vocals and even a duet with one of R&B's top veterans.
Goapele's new album "Strong As Glass" will follow her debut album "Even Closer" (2001), which peaked at #24 on the Billboard Charts for Top Independent Albums; sophomore album "Change It All" (2005), which peaked at #32 on Billboard's Top R&B/Hip Hop Albums and #2 on Top Heatseekers; and her 3rd album "Break of Dawn" (2009). Over her career, she was also named the #5 artist to watch in the July 2003 issue of Rolling Stone magazine, made the countdown on MTV's Top 10 Artists to Watch, and collaborated with ALDO Shoes' advertisement campaign in its fight against HIV/AIDS, which featured artists such as Avril Lavigne, Charlize Theron, Pink, Ziggy Marley, and Kelly Rowland. Extending her reach further into fashion and film, Goapele was also named an Ambassador for the popular clothing brand UNIQLO and became one of the faces of their 2012 ad campaign. Additionally, she was featured in Ava DuVernay's short film "The Door," which the Italian fashion house MIU MIU released surrounding the debut of their 2013 Spring Collection, and also starred Gabrielle Union.