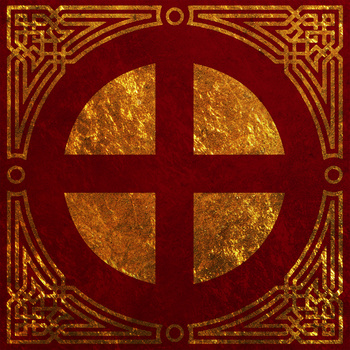 Talented singer and accomplished songwriter India Shawn is a cool breeze, a brave bird, a whimsical flower, a genuine soul and above all, a REAL girl.
With a voice that her fans compare to silk and melodies that are purely organic, Trini-American beauty, India Shawn is the Voice of this generation. Her music is reminiscent of the raw, soulful sounds of the 90s. Her honest lyrics, soul-vibrating
tone and transcendental melodies layered over hard thumping, drum-driven beats provide her own unique sound that is new, fun and Fresh!
Growing up with songwriter/musician mother and musical family in Los Angeles, California, India Shawn has been singing and writing songs since she can remember. Her sister, Jazmyn Michel, is also a talented singer/songwriter and joins India and singer/songwriter Kesia Hollins to form the dynamic writing team known as Full Circle.
In 2003, India and her family moved to Atlanta, Georgia where she began to hone her writing skills while performing in showcases around the city. Her tone and vocal style commanded the attention of producers and industry heads from East Coast to West for studio and background work. After six years of performing and collaborating with local artists such as Rock City, Ted Wendler, Shareefa, SuperBuddah, Sir Will, Chase J., and many other incredible performers; India Shawn and her writing team made their way back to her hometown, Los Angeles, CA.
After inking a publishing deal with Universal/Zone 4, an Atlanta record label headed by chart-topping super producer Polow Da Don and working with some of the biggest artists in R&B, hip-hop and pop, including Chris Brown, El Debarge, Keri Hilson, Monica and Diddy Dirty Money; India Shawn has completed her journey full circle and is now finalizing her own solo EP project.
Drawing her influences from artists such as Lauryn Hill, Bob Marley, Michael Jackson and Donny Hathaway, India's music delivers a strong message of individuality and inspiration that is not typically heard by young artists today.
The essence of her music provides a spiritual/emotional connection with her listeners that is distinct and authentic while combining current and innovative elements. India Shawn's songs take you back in time when music made you feel good inside. A musical experience that makes you think, touches your heart and motivates, some say, are the elements that are missing in today's dynamic.
India has passionately declared "I'm looking to challenge, provoke and inspire my generation… and to empower not just women – but ALL people."
In one of her songs, "Be Yourself" India speaks about being able to accomplish anything by simply being true to one's own self. "For so long I was bombarded by other people's opinions of me and visions for me. When I finally came to a place of complete freedom to be myself, I really started to thrive and write some of my most honest lyrics. The cool thing about being yourself is that it requires absolutely no effort!" India says.
Currently, India Shawn has returned to ATL for the finishing touches to her new EP while still taking the "indie" music scene by storm. She has also been performing shows in the city with Jimi Cravity, the newest artist signed to Akon's Konvict Records.
India's first solo project tentatively entitled "Origin" can be expected to deliver awesomely good music that is relevant, transparent, and exciting. India Shawn is completely enchanting! Her music will captivate your mind and heart like the brightness of her beautiful, mysterious smile —- something incredibly wonderful awaits…..