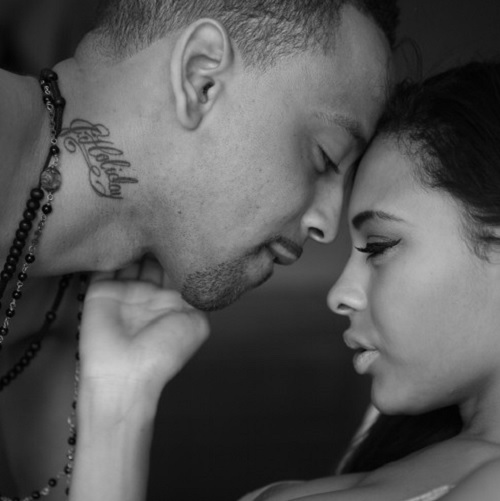 R&B sensation heartthrob J. Holiday returns his forthcoming disc Guilty Conscience in stores December 10, 2013. Guilty Conscience, produced in part by Lil Ronnie, Jerry Wonda, Blaq Smurph and Mike Snoddy is a musical journey taking listeners through the ebb and flow of love and heartbreak. "This record has been a long time coming and I am just beyond excited that my fans will have an opportunity to hear it," says J. Holiday.
Since his break out Platinum debut Back of My Lac which featured the smash single "Bed," #1 for 7 consecutive weeks and "Suffocate," #1 for 3 weeks on Billboard's Hot R&B and Hip Hop Chart, J.Holiday has developed a distinct and dedicated fan base who has followed him throughout his career. His Gold sophomore disc, Round 2 which featured the hit single "It's Yours" was proof that J. Holiday is a contender.
Guilty Conscience is the disc which radio has been waiting for. "J. Holiday is truly a talent to be reckoned with. He has a mass appeal for all music lovers. His songs capture just enough edginess that women and men of all age groups are intrigued to hear about," says Jasmine Sanders, co-host of the DL Hughley Show. "One of my new school favorites and I'm happy to see him back!"
"Radio isn't always privileged to the behind the scenes of the record business but I am just excited that they are welcoming me back with open arms," says J. Holiday. "I am humbled and grateful for their acceptance and support." "After We" produced by Lil Ronnie (R. Kelly, Britney Spears, Mary J Blige) has received initial spins from multi-format stations such as KIBT-FM; KKSS-FM; KOHT-FM; KOPW-FM; and KOPW-FM to name but a few. The video for this single is being lensed by Zach Wolfe and will make its digital and broadcast debut November 5, 2013.