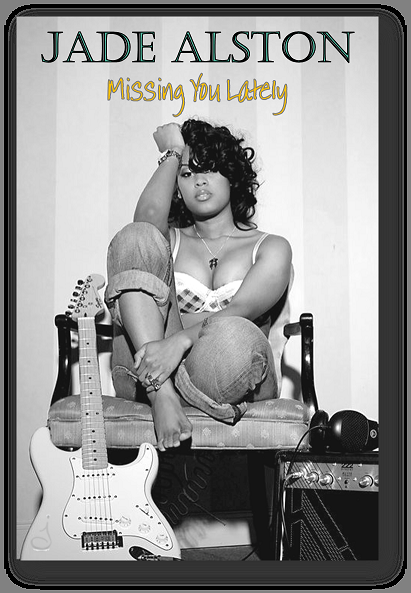 [audio:http://www.ykigs.com/1600.mp3]
"Never stop writing" was the advice that Alicia Keys gave R&B singer/songwriter Jade Alston when they met at an event a few years ago. Taking heed to that advice, Jade joined several well-known songwriters in the industry to hone her craft. With Jade's debut EP, Single on a Saturday Night, Jade could be the newest hit-maker in the R&B world. On a 1 to 5 rating scale, hundreds of diverse music lovers anonymously rated Jade's EP a 4 or 5*. Jade's first single, Missing You Lately, received the highest ratings with 96% of focus group participants agreeing that Missing You Lately is a radio-ready R&B hit single. Grammy Nominated Songwriter Claude Kelly co-penned two of the 11 tracks while Grammy Winning Producer Jon Jon Traxx also contributed.
Although the tone and texture of Jade's voice is like Toni Braxton or Anita Baker, conceptually, Jade is the female singing version of Kanye West and Drake. Jade blends Kanye's soul, honesty and originality with Drake's versatility and ability to relate. Like Carrie Bradshaw, the HBO character, Jade writes about women's issues and has distinctive style. Jade's uniqueness brings freshness to the R&B industry that is apparent to listeners as confirmed by focus group testing.
As a body of work, the EP Single on a Saturday tells a story about a single woman on a Saturday night. Each track plays like a journal entry into Jade's personal diary. Searching, Love of My Life and Sober are entries to which anyone who has ever had a love interest will relate.
Scheduling for a 50-date college and high school tour is underway. Current tour partners for select dates include DJ Diamond Kuts, NAACP (ACT-SO), The Hip Hop Project, Junior Music Executives, CollegeDJ.net, EA Effects, ElevatorNoise.com, Babylon Cartel, Lung Pearl Fashions, and Urban X-Pressions. Planned tour activities include live performances, focus group listening sessions, radio appearances, giveaways, contests and much more.
Single on a Saturday is poised to be a successful debut EP that will rocket R&B singer/songwriter Jade Alston into stardom.