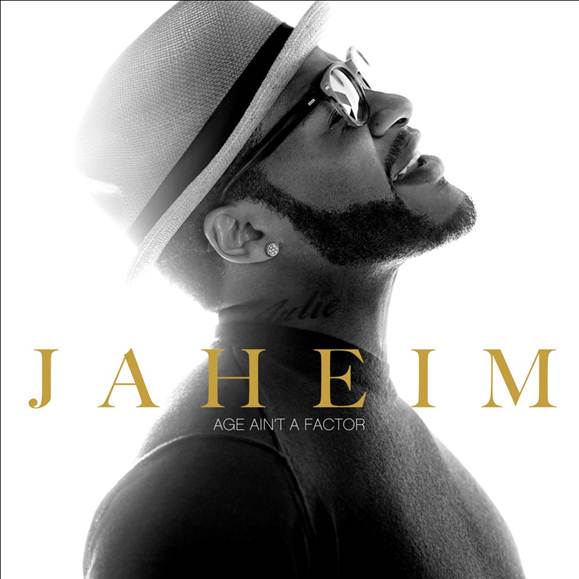 After a long hiatus, R&B super crooner, Jaheim is back by popular demand with a new album, aptly entitled, "Appreciation Day," scheduled to hit stores this fall. With a history of hit making, Jaheim is anxious to get back to his fans, "It's been so long since I've had a chance to create music from my heart for the fans that have loved and supported me from the start. I decided to call the project 'Appreciation Day' because that's exactly what this album is. My show of appreciation to them".
The single, "Age Ain't A Factor," released yesterday is being shared nationally and played every hour on the hour, through a partnership with Clear Channel. In an attempt to further display his loyalty to the fans, Jaheim, in association with Atlantic records will be conducting a Mother's Day giveaway that will provide an all-expense paid weekend for a fan and their Mother to attend his upcoming May 11th show in Atlantic City. "It was important for me to do something special for the Mothers out there. These ladies give of themselves all year round. I'm, just sorry I couldn't make the day beautiful for every woman everywhere."
Fans are elated to hear of Jaheim's return. His smooth, sonorous tone, Jaheim is the forerunner and torch-carrier of today's soul-originated R&B. A vocalist in the tradition of such greats as Teddy Pendergrass and Luther Vandross, he signed with former Naughty By Nature beat man Kay Gee's Devine Mill record label in 2000. Jaheim released three albums over five years: his 2001 debut, Ghetto Love; 2002's sophomore set, Still Ghetto – both of which reached RIAA platinum status; and 2006's Ghetto Classics. During that time, he also scored nominations for the BET and Soul Train Music Awards. In 2007, the chart-topping artist returned with his Atlantic Records debut, The Makings of a Man.
No stranger to personal loss and struggle, Jaheim promises to make "Appreciation Day" more than just the name of an album, but an invitation for him and his fans to show those that mean the most to them, how much they care. "It's a feel good album with very special messages hidden in every song. I'm looking forward to this journey with my fans."