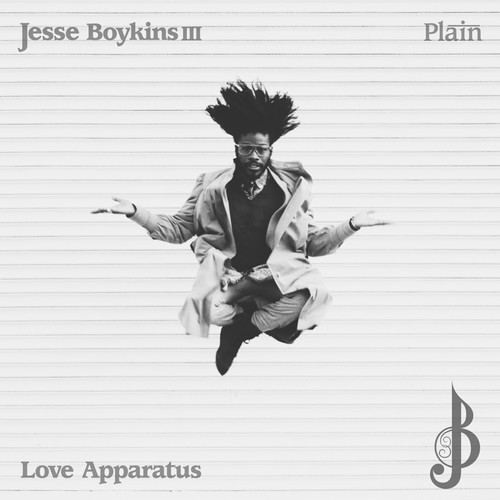 Rising R&B & Soul singer/songwriter Jesse Boykins III is pleased to officially announce his new full length studio album Love Apparatus due out April 22, 2014. The album, produced by lauded producer Machinedrum with additional production by Jesse himself, is Jesse Boykins III's first full-length commercial release of original material since his 2008 album The Beauty Created.
To announce the new album, Jesse Boykins III has unveiled the first single "Plain" off Love Apparatus, which premiered today on Esquire.com. The track, laced with Machinedrum's melodic piano playing and simple, yet catchy beat, showcases Jesse's signature gentle voice and intricate songwriting. To accompany the track, Jesse also released a lyrical dance video shot in New York City by Harrison Boyce.
"I just want to create music & lifestyle that expands the taste-buds of music & pop culture lovers worldwide," says Jesse Boykins III.
Love Apparatus comes after years of consistent touring from the Chicago born indie Soul / R&B singer. After being selected for Red Bull's Red Bull Music Academy, touring the world extensively, Jesse completed his Love Apparatus project, his first since the release of his 2011 EP Way of Wayfarer. In between the EP and Love Apparatus, Jesse also released a collaborative effort with Brooklyn based producer MeLo-X, the eccentric Zulu Guru album. In 2008, Jesse Boykins III first came to prominence with the release of his albums My Life On My Back and The Beauty Created, both of which garnered Jesse acclaim across the gamut with the Huffington Post claiming Jesse is "reminiscent of Maxwell or D'Angelo" and eventual features and praise from the likes of EBONY Magazine, GQ, i-D Magazine, Wax Poetics and more.