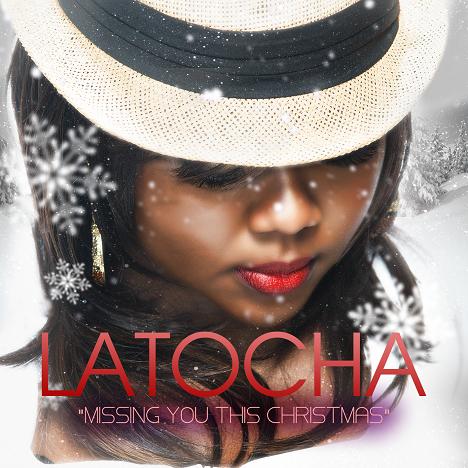 Atlanta, GA, November 20, 2012: Being with your Family and friends is the true Joy of the Holidays. Do not miss the newest song by LaTocha , "Missing You This Christmas", right on time for the holiday season.
LaTocha delivers her awesome voice in this original Christmas tribute, with amazing runs and vocals. This is LaTocha's first Christmas release since Xscape's "Christmas Without You" single. LaTocha says, "I wrote this song, because Christmas is the time of the year when people miss their loved ones the most. Sometimes being with the one you love is better than getting the biggest gift on your wish list."
If all you want for Christmas this year is to be with your loved ones, then you have to get "Missing You This Christmas" by LaTocha, available on iTunes on Thanksgiving Day, Thursday, November 22, 2012. It is sure to be a Christmas classic for years to come!
"Truth N' The Booth", (T.N.T.B.) the highly anticipated album, by LaTocha, is slated to drop in early 2013!