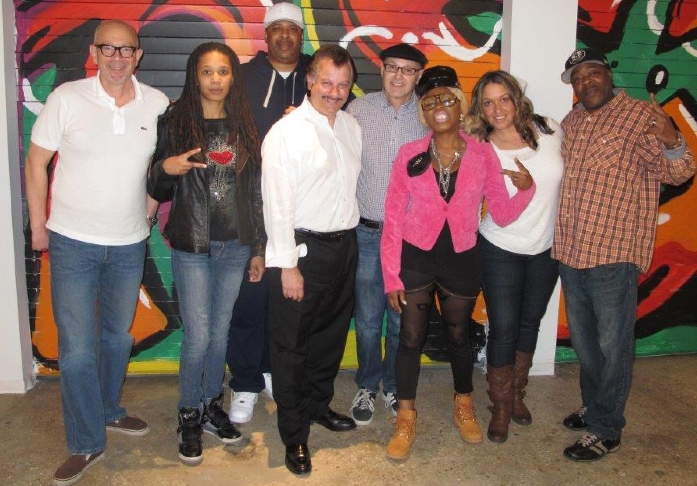 Singer, songwriter, radio personality, reality television star, Label CEO and author Lil' Mo has signed a deal with Astra/Penalty Entertainment, LLC to release her new Honey Child Ent. produced album entitled The SCARlet Letter.
Lil' Mo has worked with a number of artists including Missy Elliott, Fabolous, Ja Rule, Jay-Z and Whitney Houston. Credited for writing for and performing with artists the likes of Janet Jackson, Next, Bow Wow, Keith Sweat, Jaheim and Tyrese, she is poised to take her place amongst them with the release of her upcoming album.
A legend in her own right, Mo is well known for the release of timeless hits such as "Superwoman Pt. II", "Hot Boyz" and "Put It On Me".
When asked about the new album and signing with Astra/Penalty, Lil' Mo was quoted saying, "After the second season of R&B Divas LA finished taping, I was ready to direct my attention back toward the one thing I love most, music. Once I learned everyone at Astra/Penalty was supporting me with open arms, I knew signing with them was the right move and I'm extremely excited to give my fans what they want, Mo music."
Said Reginald Turner of Astra Entertainment, "When a good friend of mine Doc Clarke brought it to my attention that Lil' Mo was looking for a new home, I knew she would be a perfect fit for the company and I am happy to have teamed up with Penalty on this venture. Now let's make some hits!"
Neil Levine of Penalty Entertainment, LLC, "I'm ecstatic to be partnering up with Lil' Mo and Astra Entertainment. Mo is such a great artist and both Reginald and I are honored to be working with her. Let the games begin."
Serving as a prelude to The SCARlet Letter album, Mo recently released the NSS mixtape.
The SCARlet Letter is scheduled for release this August 2014.