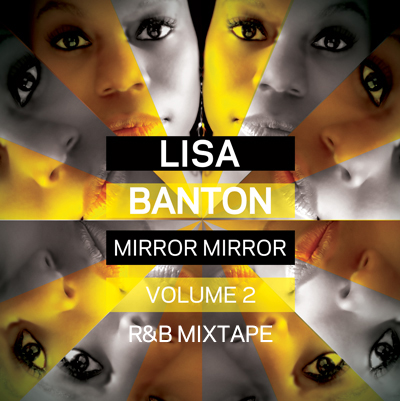 Time to get get the summer started right with new music from songstress from Lisa Banton! It's been too long and she shouldn't have left you without some dope music to step to. It's finally here! She's back with her second installment of the mixtape Mirror Mirror Vol.1
More banging beats and more original music is what the people have been asking for. Powerhouse vocals, soulful harmonies and lyrics all penned by the woman herself is what she is bringing once again. Be ready to experience Lisa's vulnerability, triumphs and pain through genuine Hip-Hop and R&B.
If you're familiar with "Better Without You", "Exhibit L (I'm Gone)" on Jay Electonica's "Exhibit C" and "Everything You Need" on Drake's "Fear" you already know what's in store!
Hailing from TORONTO CANADA, Lisa brings a rawness you can only compare to the artists of yesteryear. She always appreciates the love and support from the true lovers of music and will continue to give back the only way she knows how. So don't forget to stay close and informed at Lisabanton.com
From the mixtape, check out an original track titled "Better Without You" now getting major radio play in TORONTO and internationally.