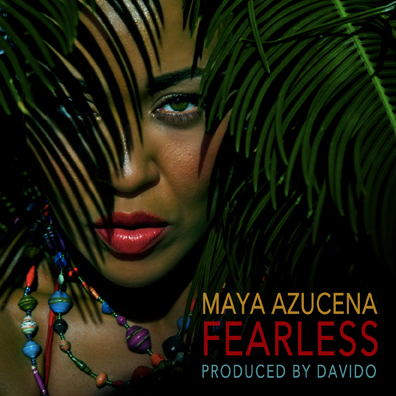 Acclaimed artist and activist Maya Azucena releases her latest soul-rousing single "Fearless," inspired by the woman's warrior spirit and a tribute to the women of BeadforLife in Uganda. The song also celebrates the launch of the MAZU Collection, Azucena's signature line of handmade jewelry in collaboration with BeadforLife.
BeadforLife's first signature line of its kind, the MAZU Collection features pieces Azucena helped design using traditional, Ugandan recycled paper beads. Each individual bead is hand-rolled by women in Uganda and the proceeds from jewelry sales empower these women to create sustainable businesses, leaving poverty behind. The line helps to drive BeadforLife's mission forward, to eradicate poverty and to empower women worldwide.
"Fearless," produced in Paris by DAVIDO, "is a reflective song of empowerment for all women and is inspired by the women I met in Uganda earlier this year," Maya states. It compliments the overall message of her MAZU Collection: "Be the Fearless You."
"To buy my pieces changes lives. To wear my pieces makes a statement," says Maya.
For more information on MAZU Collection and BeadforLife, please visit: http://www.beadforlife.org/shop/collections/mazu.html