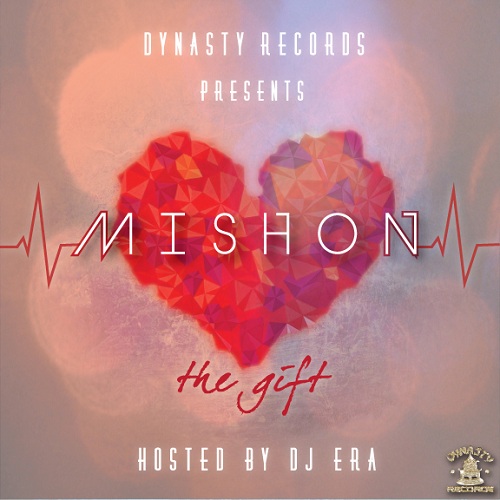 Dynasty/Columbia Recording artist Mishon delivers "The Gift" today at noon – a sultry mix of ballads and mid-tempo love songs. With its Valentine's Day release on Livemixtapes.com, Mishon plans to evoke not only intimacy but also the love we should share as people through his "solid" piece of art.
The 15-track mixtape displays some of the most heart-felt, experience-motivated music the 20 year old has ever produced and each melody displays those very emotions. With several months of hard work in the studio, he's pleased with the final product and awaits all his loyal fans to receive.
"This project was something that I wanted to give to my fans, friends and family," said Mishon. "Over the past eight months, I've made major strides in my life and music by signing with Columbia Records. I wanted to get with my team and express it all through music. And through that process, I'm on the verge of finding myself."
In celebration of the new release, The ABC Family "Lincoln Heights" alum is inviting all of his fans and industry friends to his mixtape listening kickback hosted by Clark Atlanta University's radio station WSTU and sponsored by Vitamin Water. The experience will kick off on Saturday, Feb. 16, 2013 located at 675 Metropolitan Parkway #5060 Atlanta, GA 30301 from 7 p.m. until 11 p.m.
"I know, from the experiences I've shared, the ears and hearts I borrowed to create this album, that the songs are going to impact people's lives in a special way and whoever attends the listening session will experience it first hand."
Tagged:
Mishon