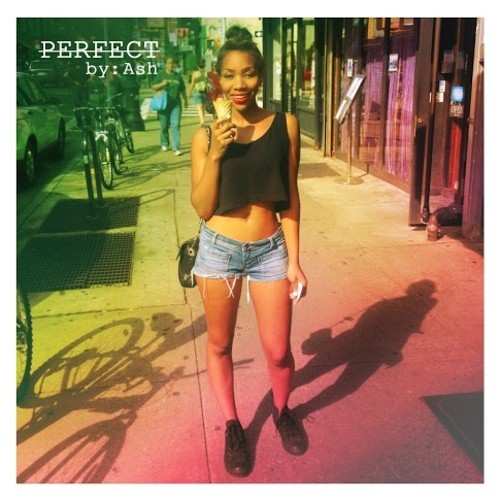 Allow us to introduce you to Ash. Check out her new single "Perfect" and read her bio below which she wrote in her own words.
I 've always been a chronic daydreamer. I can have a thought and expound on it all day long. That's what led me to writing. I spent way too much time in my own head, but it allowed me to connect with my emotions, heartbeat and inner compass. I was very comfortable there as a kid, so I'd just write away. I grew up with 2 brothers and my mom in Cleveland, Ohio. My mother could sing, my grandmother could sing and play piano; and so my gift to sing, I guess, came at no request of my own. I love those kinds of gifts; they are the ones we cherish the most.
While chasing warm weather and moving down to Atlanta, Georgia for college, music took over as the forefront of my creative efforts. I began singing more, writing more, and even decided to turn many of my poems and short stories into songs. After graduating college, I spent time traveling, attempting to follow that same inner compass that was with me as a kid: sometimes lost, sometimes found, always writing. So these poems and stories are actual pieces of my life: the highs, the lows, and the mids. And it is truly my pleasure to make them available to you if you care to listen.