New Joint: Amerie "Outside Your Body"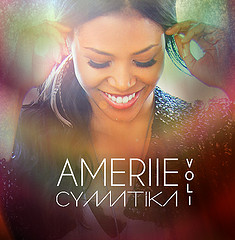 [audio:http://www.ykigs.com/998.mp3]
After hearing this first single from Amerie's upcoming "Cymatika Vol. 1" album, I think it's safe to say all remnants of the artist we heard on her debut album are long gone. On Twitter, she has already stated the new album will contain "new wave, trance, acid house, and rock." I can't blame her, she's always been one to experiment with different sounds through each of her albums, so I give her credit for sticking with that and not being afraid to try something new.
Tagged:
Amerie