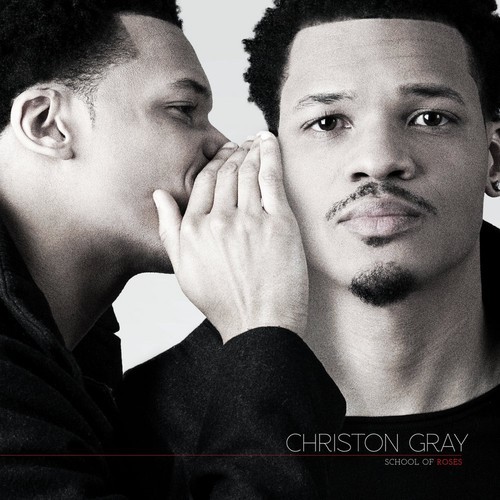 Christon Gray has been around for years now, but if this is your first taste of his music like it is ours, allow this to serve as a grand introduction. Backed by fresh production, his pinpoint vocals shine perfectly on his current single "Vanish". Check out and read his full bio below.
Full Bio
Christon Gray is musically gifted to sing, write, rap, and produce songs that reach a transcultural demographic. With inspirations that range from Stevie Wonder, Michael Jackson and Lauryn Hill to The Roots, Nora Jones and Coldplay, his sound blends the best of soul, pop, and hip-hop.
In 2006, he entered the Christian Rap sub-genre writing, rapping, singing and producing with the rap group, Elevationists. While working on their first album, a large demand for their music became apparent in the Midwest. The Necessary LP was released in May 2007. His debut solo album entitled, Even With Evil With Me, released July 2011 and is available on iTunes.
Christon is a featured artist on label mate, Swoope's, Wake Up album, featured on Lecrae's widely received mixtapes, Church Clothes and Church Clothes 2, and Andy Mineo's Heroes for Sale. Collision Records is excited to have him as part of the family and to see what the Lord will do through him as an ambassador in music.
Christon is part of the collective WLAK ––We Live As Kings—with the self titled album, WLAK, which released March 5, 2013, debuting at #1 on the iTunes Hip Hop/Rap chart, #1 overall album iTunes Chart, #1 Billboard Gospel Chart, #6 Billboard Christian Album Chart, #7 Billboard Rap Album Chart, and #81 Billboard top 200 chart.
Christon released his highly anticipated debut album under Collision Records, entitled School of Roses on March 25th, debuting on the iTunes charts #1 overall, #1 R&B and #5 on the Billboard R&B chart, #9 Independent, #9 R&B/Hip-Hop, #13 Digital Albums Overall and #44 Billboard 200.