New Music: Erykah Badu – I Been Goin Thru It All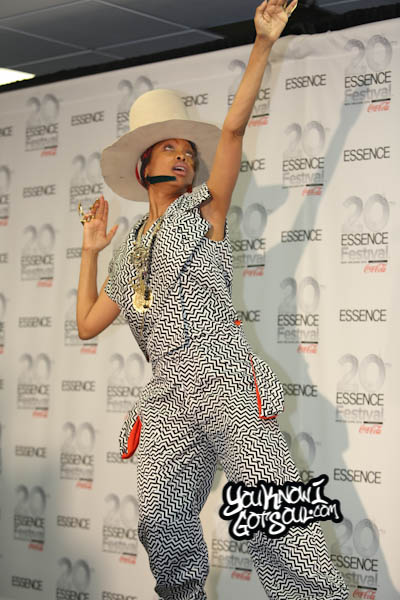 Rnb star Erykah Badu celebrates all of the smokers on 4/20 with the release of the surprise new song "I Been Goin Thru It All". The song is actually a remake of underground rapper Wintertime's song of the same name and keeps the same production. Included in the lyrics though, she addresses everything from her new cover story of Fader magazine to her recent Twitter controversy.
There is no word on if this song is part of an upcoming project, but Badu has been rumored to be working on a new mixtape. She last released another mixtape called "But You Caint Use My Phone " late in 2015.
Tagged:
Erykah Badu