New Music: H.E.R. & Blvk Jvck – Mine Luv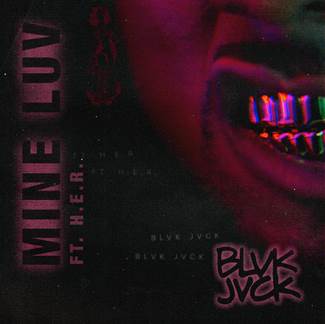 Electronic production duo BLVK JVCK returns with a sophomore single, "Mine Luv," featuring young rising R&B singer/songwriter H.E.R.
"Mine Luv" is a seductive cut featuring H.E.R.'s alluring vocals set against BLVK JVCK's signature production. Equally dynamic, the video turns the concept of a traditional lyric video on its head – juxtaposing H.E.R.'s soulful lyrics against bleak cityscapes, as the story follows two individuals whose paths converge in dramatic fashion.
Comprised of legendary hip-hop production duo The Runners, BLVK JVCK's Andrew "Dru Brett" Harr and Jermaine "Mayne Zayne" Jackson have been behind the board on some of the most unforgettable tracks of the past two decades. As part of DJ Khaled's production team, the two cut their teeth producing hit club records including "Go Hard" (DJ Khaled) and "Hustlin" (Rick Ross), alongside tracks for Rihanna, Justin Bieber, Chris Brown, Rick Ross, Lil' Wayne, and Future.
Of their collaboration with H.E.R., BLVK JVCK's Dru shares, "So much music that comes out sounds like the same ol' shit. What's so dope about working with H.E.R is that she brings her own unique vibe. She's the real deal!"
Mayne continues, "The process of making this record was amazing; working with great talent like Lisa Vitale, Kennedi and H.E.R., everything came together like magic."
Tagged:
H.E.R.