New Music: La'Porsha Renae – Somebody Does (Written by Ne-Yo)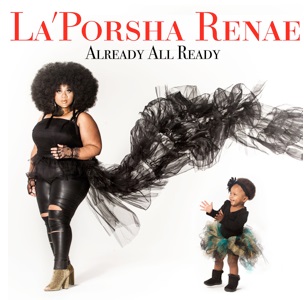 Singer/Songwriter La'Porsha Renae released her newest single "Somebody Does". In the upbeat catchy single, La'Porsha Renae entices listeners about a falling out love story with her soulful voice. "Somebody Does" is the second single from her upcoming debut album, Already All Ready and was written and produced by Grammy Award winning artist, Ne-Yo. Already All Ready will be released on March 31 via 19 Recordings/Motown Records.
La'Porsha Renae was introduced to the world via the stage of the 15th and final season of American Idol. Although American Idol is the medium that introduced La'Porsha to the world, she has been signing since the tender age of six. She vividly recalls singing "Fallin'" by Alicia Keys in her mother's beauty shop. La'Porsha grew up singing for her mother's clients but had no idea that she would one day share her talent with the world and become the runner up on one of the most popular talent discovery shows of all time. Since American Idol, La'Porsha has been signed to 19 Recordings/Motown Records. La'Porsha's single "Battles" was tapped as the theme song for the gold medal-winning U.S. Women's Gymnastics team at the 2016 Summer Olympics in Rio. From McComb, Mississippi to American Idol, La'Porsha is now ready to reveal everything that she wasn't able to on the show.
Tagged:
LaPorsha Renae
Ne-Yo