New Music: Renee Neufville (formerly of Zhane) "Watching Me"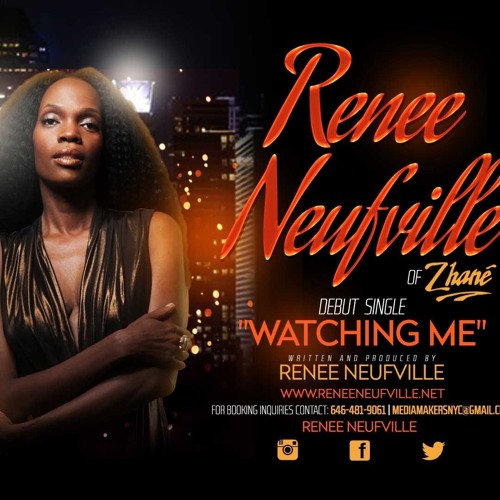 Platinum selling r&b singer Renee Neufville (formerly of Zhane) has just released her new single "Watching Me". After much success with the group and hits like "Hey Mr. DJ", "Groove Thang" and "Sending My Love", Renee moved on from Zhane and began her solo journey. She contributed to the albums and videos of India Arie, Will Downing, Heather Headley, Leela James, Aaliyah, Kardinal Official and Kindred the Family Soul. The whole time, she continued to write, and even organized her first band to perform a series of quiet club shows.
Despite remaining out of the spotlight for the most part, Renee has been working hard on her debut solo album. The new material fearlessly fuses the genres of r&b, pop, jazz, and dance hall. Stay tuned as she continues to work towards the new project and give Zhane fans what they've been missing. Additionally, her former bandmate Jean Baylor has also stayed active, performing jazz shows around the nation.
Tagged:
Renee Neufville
Zhane