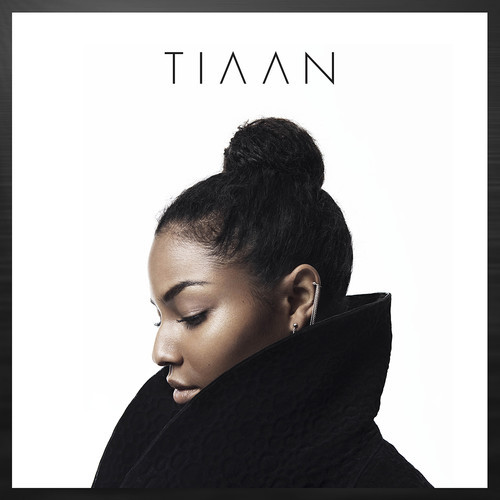 One of the most exciting parts of our job is getting the chance to help give fresh new talent a platform, and Tiaan is definitely one we're happy to get behind. With her sensual vocals and breezy/soulful direction, Tiaan's sound paints a bright picture of where the r&b genre is evolving to. Check out her full bio below.
Bio
Australian Born, L.A.-based singer TIAAN and her sound can only be described as sexy. Blame her intimate, intense and hypnotic music or perhaps it's the slow, sparse R&B beats, the deep, deep bass or the subject matter of some of her songs: passion-fueled affairs and the all-encompassing emotions they evoke. Mostly though, the steamy atmosphere derives from the Sydney-born singer's sensuous vocals, infused with longing and delivering lyrics like secrets being shared.
On her captivating, debut EP, to be released in April on Swedish super producer Arnthor Birgisson's Aristotracks label, TIAAN takes the adventurous spirit of Timbaland-era Aaliyah, the classy soul of Sade, and the futuristic feel of Jessie Ware, and blends them in to a beguiling hybrid of seductive pop. On Dive Deep, she details an obsessive love in a dream-like state, drawing the listener in with carefully-crafted, alliterative lyrics and a distinctive, hypnotic phrasing that reveals her innate understanding of melody. The late-night set, Walking On Water, is a spine-tingling ode to sexual attraction, a between-the-sheets, trip hop groove that is as hauntingly beautiful as it is erotic. Be Ok, meanwhile, is a gorgeous, guitar-accompanied, dubstep-inflected rallying cry to the lost and lonely, a shimmering survival anthem for the electronic era.
The daughter of Chicago-born bassist Doug Williams and a music-mad mother who played her Santana, Sade and Ruby Turner, TIAAN started singing on car journeys with her dad and, by her early teens, had been bitten by the performing bug. At school, she was always asked to sing – the first time, she wore a shiny, multi-coloured wig of her mother's and performed an Ashanti number.
She jumped straight from school in to her dad's band, spending six years touring Australia and abroad, learning to write, and discovering the effect her voice has on an audience.
"I couldn't have had a better teacher than my father," says TIAAN. "He's been around so many great musicians. Ray Charles taught him how to play left-handed swing bass. He opened for Stevie Wonder, Ike & Tina Turner, James Brown and Smokey Robinson. Touring with him was wonderful, but I had to branch out on my own."
There was a development deal with a major label that tried to push TIAAN into pop territory. She sang the theme song for Australia's Next Top Model and discovered what she didn't want to do.
"Being on stage with nearly naked, oiled-up boys dancing next to me in heels and spandex," she laughs. "It was a cheesy pop song that I was sent to sing, but it taught me a valuable lesson – only make music you love."
Meeting Arnthor Birgisson, now her executive producer, was the key to TIAAN finding her sound. The pair's first sessions took place at a writing camp in Bali two years ago, at which they gelled so well TIAAN moved first to Sweden to write and record with the producer's Aristotracks team, then to L.A., where she is now based.
It was in L.A., during a co-writing session with Gary Clark (formerly of Danny Wilson), that TIAAN stumbled on the sexy sound that defines her EP.
"We did one song that set a fire off in everyone," she recalls. "It was low and sensual, minimal and bassy, dark and incredibly sexy. I went a lot deeper with the lyrics than I ever had before. From then on, it was easy to write music that we loved and that suited my voice."
Dive Deep was co-written with Gary Clark in Stockholm a few months later. Walking On Water and Be Ok were both penned back in Bali on a sweaty guitar – the former with Athlete frontman Joel Pott, the latter with L.A. based artist Amie Miriello – and produced on the island by Aristotracks' wunderkind Lukipop (Kim Cesarion).
"Lukipop was involved in all of the songs, whether producing or toplining," says TIAAN. "He's a genius – a kid with cool, fresh sounds with an old soul. Then Arnthor comes in with his epic touches. We're the perfect team."
TIAAN now has a band and will play her first ever show in L.A. in April.
"I'm longing to get back on stage," she says. "How do I feel? Nervous, excited and incredibly happy. I'm proud of the music we've made and I can't wait for other people to hear it."