New Music: Tiffany Myñon "Love Vendor" (EP)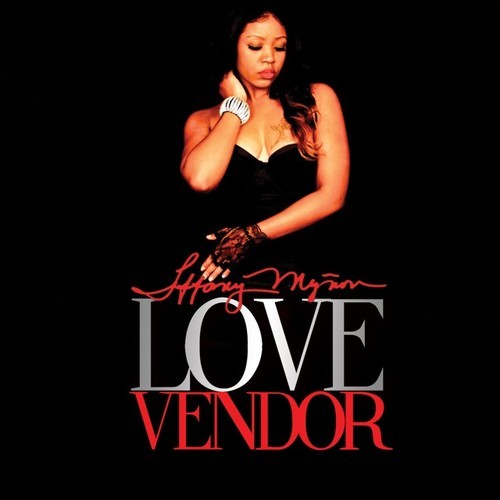 Tiffany Myñon is the "Angel of R&B", who began performing in head start singing, "Let Me Be Your Angel". Traveling nationally and abroad spreading the message of love is her drive that allowed her to perform in various cities and countries opening for Jay-Z, Lil Kim, Kelis, N.E.R.D., The Roots, Talib Kweli, and Black Eyed Peas. Her life mottos are "A Quitter Never Wins" and "Faith Is What It Takes". Tiffany Myñon has been able to sing background on albums for Bishop T.D. Jakes, Rahsaan Patterson, Talib Kweli, Pastor Marvin Sapp, Tamar Braxton and many more. Tiffany Myñon has sustained relevancy because of the belief in her dreams. She encourages everyone who needs boosts and suggest to keep going, don't stop. Not just an artist but also a Humanitarian, Tiffany Myñon is a volunteer mentor for NYC Mission Society's, Susan L. Taylor of "Essence Magazine", "Harlem Cares" program. Thriving off of giving back to the next generation in teaching students within the Harlem community, how to maintain pursuing their dreams through education, esteem and faith.
During autumn of 2012, Tiffany Myñon has written and performed the BET Reality show Keyshia & Daniel Gibson's, "Family First" theme song. Tiffany Myñon also contributed to Vy Higgensen's musical "Sing Harlem Sing" in Harlem, N.Y. Astoundingly; the euphonic celebrates soul-stirring power, energy and enthusiasm of Tiffany Myñon's passionate voice. Tiffany Myñon currently has her first EP Love Vendor, Available on iTunes and Amazon as of March 4, 2014.
You can check out the first single "Dance the Night Away" featuring Fred The Godson below, and also purchase the EP on iTunes.
Tagged:
Tiffany Mynon