News: Ashanti's Upcoming Album Will Showcase Her Vocals & Feature Many Different Sounds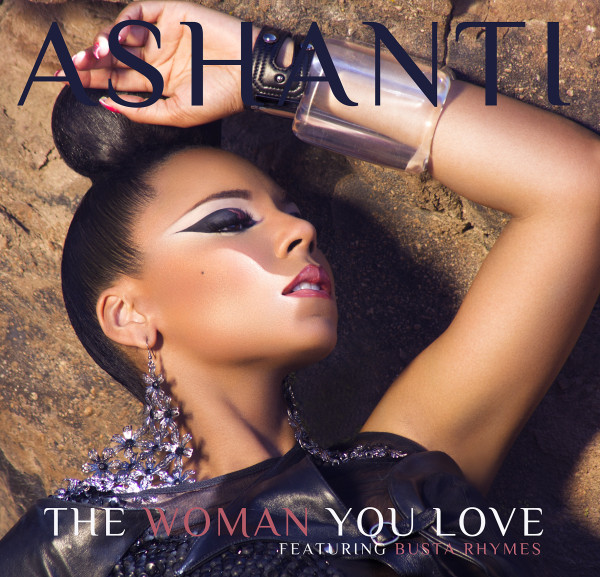 With Ashanti's first single "The Woman You Love" making some serious noise right now, a lot of people are ready for her much anticipated comeback. The producer of the first single Jerry "Wonda" Duplessis revealed to YouKnowIGotSoul.com that he plans on creating music that will allow Ashanti to showcase her vocals: "To me, real talk she's a good singer. She's wonderful and so talented."
On the first single "The Woman You Love":
Ashanti came to see me and actually come to play me some records. She played me a few songs that she's been working on and I've been thinking about what sonic to go out and create for her. The right songs for her where she could be her. A lot of the times, people will come in and say, "Oh my God! I have Ashanti's record. She sounds vocally. She sounds great musically, melodically, lyrically". That's exactly it. I wanted to make sure I give her something that makes a difference and actually to showcase her vocals. To me, real talk she's a good singer. She's wonderful and so talented. She did a lot of things and songs before and she wrote and I feel like, "Man, I want to give her something where she could showcase her vocals and people could hear her singing the passion from her heart and the kind of person she is". To me, that's why I went in with my team, we went in and actually one of my best friends, we were vibing and Sham "Sak Pase" Joseph, we went in and got the record. Shout out to Sham "Sak Pase" Joseph. That's one of my best friends.
The overall approach of Ashanti's album:
To me, we actually got the first record and we're just vibing. But whatever we're dropping out there, it's always going to be something very special. That's why we're not in a hurry and we're just dropping this and we're going to keep dropping things. Her and I started a relationship like a close friendship, like I call her anytime. The key is that when you say somebody is your friend, can you call them anytime? To me, I really love working with people that's my friend. I can talk and talk, and then she can come to studio and chill and work. She's like a friend to me. I'm after for her to win. So the sonic we're doing, trust me it's just one sonic, we have so many more coming.
Ashanti is currently in the studio working on her upcoming album which will be out sometime this year. In addition, Ashanti and Jerry Wonda will be UStream tonight at 7 PM EST.
Make sure you tune in: http://www.ustream.tv/user/AshantiTV
Tagged:
Ashanti