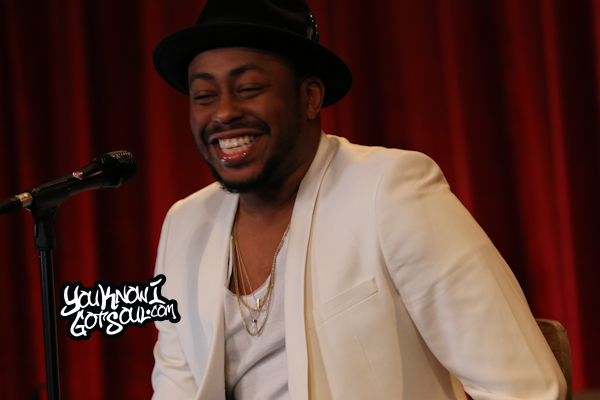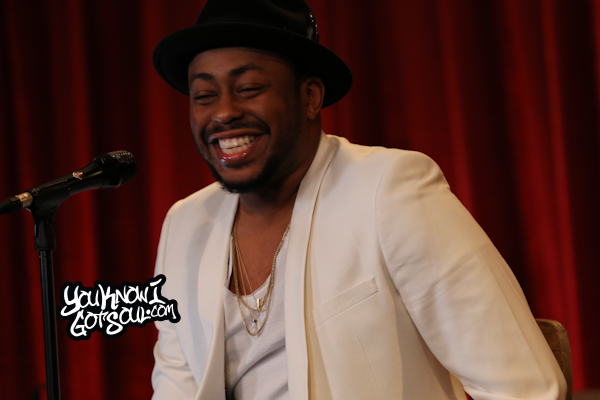 THREE TIME GRAMMY AWARD NOMINATED RECORDING ARTIST, RAHEEM DEVAUGHN, TO TAKE ON INTERNET AIRWAVES STARTING JUNE 19, 2011
(June 6, 2011—Washington,DC /New York, NY)–1228 Management, Studio 202, in conjunction with BLIS FM (Better Listening In Sound) is proud to announce the debut of The Raheem DeVaughn Internet Radio Show on June 19, 2011 airing weekly on Sunday nights from 7-9 pm on www.blis.fm/raheem.
The three-time Grammy Award Nominated Recording Artist alongside fellow radio personality, Deja, and veteran comedian, Skiba, will provide a unique experience for listeners. The Raheem DeVaughn Show will fuse together music with celebrity guest features that will provide commentary on everyday issues from politics, technology, fashion, and all things lifestyle. The Raheem DeVaughn Show will feature a health segment from the DCCC (District of Columbia Cancer Consortium) to encourage listeners to be health conscious and encourage wellness. As DeVaughn is an ambassador for the CDC HIV/AIDS prevention programs, he will also be providing facts and resources to educate listeners to encourage safe sex.
When asked about his outlook on the show, DeVaughn remarked, "I am so excited about this internet radio show opportunity. I have always enjoyed performing and hosting events,but I also have always had a secret passion for radio. This will allow my fans to have a personal interaction with me, and see me in a different light. They will see my sense of humor and get a glimpse into some of my favorite things. So tune in and enjoy"
Raheem DeVaughn has released three albums under Jive Records, his first project, The Love Experience, released in 2005. His sophomore project, Love Behind the Melody, released in 2008 — which debuted at #5 on the Billboard Top 200 and #1 Top R&B/Hip Hop Albums. In addition, DeVaughn has received high awards and honors including a 2008 Grammy nomination for Best Male Vocal Performance for "Woman" and a 2009 Grammy nomination for Best R&B Song for "Customer," as well as, two BET J Awards for "Best Male R&B Artist" and "Album of the Year" off of his sophomore release, Love Behind The Melody. His critically acclaimed third and most recent album, The Love & War Masterpeace, debuted at #1 on Billboard's R&B Charts and #9 on Billboard's Top 200 Releases. It features the likes of Dr. Cornel West, Jill Scott, Anthony Hamilton, Chrisette Michele, Wale, Bun B and Ledisi, among others. This project also garnered DeVaughn with a 2011 Grammy Award Nomination for Best R&B Album of The Year. Most recently, Raheem received the honor of being awarded the Key To The City from Washington, DC.