http://youtu.be/CLRVhs-RJQ4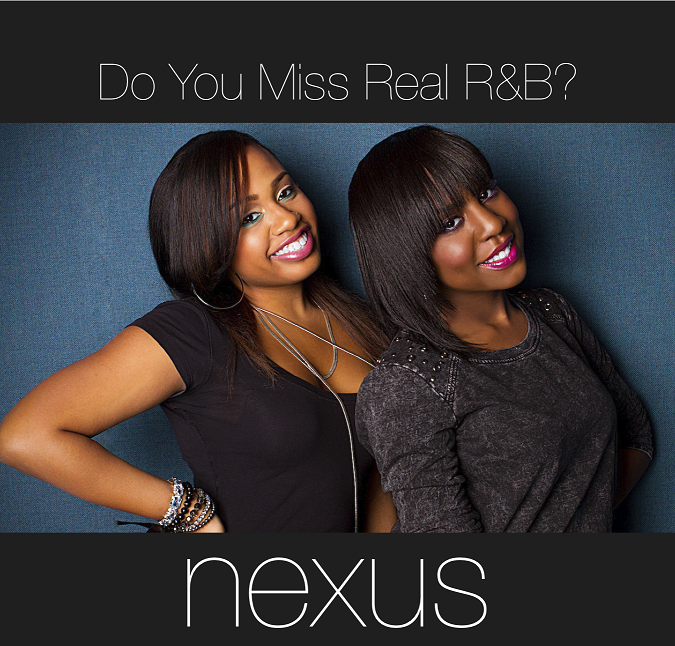 From Soul to Pop-Rock, good to hood, Nexus is a dynamic duo hailing from Brooklyn, NY who came to connect the dots. Citing Jill Scott, TLC, Selena, Aaliyah and Brandy as just some of their musical influences, Kaylah and Shantel have musical taste beyond their years. "I knew I wanted to sing since I was in elementary school" says Kay, "I remember singing along to my mother's Whitney Houston and Mariah Carey CDs. Music keeps me sane. It's my life. No one understands!"
Though their approach to music is mature, their sound is still young and jam-packed with fun, sass and heavy bass. The duo has a clear vision of their musical identity. They are not to be boxed into an R&B-only set with a pigeonholed sound. "I think we both got put on to pop-rock music around age 13. My school was very diverse" says Shani. "We met a lot of different groups of people that were into different types of music. I love Paramore and Demi Lovato. I think Kay and I both love to rock out as much as we love soulful R&B."
Separately, the girls of Nexus started their musical journeys the same way most girls do – singing into brushes in the mirror and putting on shows for their families. They are your cousins, your sisters, your teenage crushes. They sing, they dance, they love experimenting with hair and makeup. On the low though, they have the drive of a three piece suit businessman and they're not letting anyone or anything stop them from being heard.
So, what makes this duet different from female duos of yesterday? Unlike most duos that are comprised of two women of similar EVERYTHING that eventually meld into one entity, both Shani and Kay have a distinctive sound, look and personality. Where Kay showcases bold, powerhouse vocals a la Jill Scott or Marsha Ambrosius, Shani covers a more silky-smooth, melodic tone a la Faith Evans or Aaliyah. They scratch each other's backs as they play off of each others strengths. Two voices, one mission: to save the world of music, one ear at a time – all the while being a voice for young girls, and rocking out to the key of life.
Nexus' picks up where the 90s left off – artists with a vision, the ability to ad-lib and harmonize and put swag on music while still keeping the integrity of the art form. In May 2011, Nexus released the "I Heart The 90s Mixtape" which wet the palettes of the music world with covers of some of the most popular 90s R&B songs such as SWV's Right Here, TLC's Diggin On You, Brandy & Monica's The Boy Is Mine and more. Having paid homage and introduced their sound with their mixtape, the summer of 2011 marks Nexus' official introduction to the world with their self-titled EP which includes 4 original tracks from the duo and primes them for their position as leaders in the future of music.