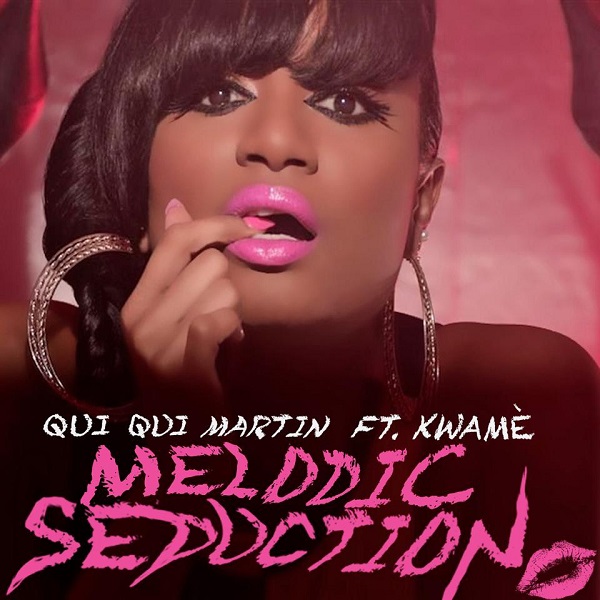 [audio:http://carlmarksmedia.com/client/brightshop/artists/quiquimartin/mediakit/files/music/melodicseduction.mp3]
Fresh, sexy, refined, and talented R&B hot girl, Qui Qui Martin, former lead singer of the R&B girl group Isyss, has released her second single "Melodic Seduction" featuring award winning producer Kwame (Keyshia Cole, Talib Kweli, Mary J. Blige, Janet Jackson, Christina Aguilera). "Melodic Seduction" follows on the heels of Martin's first single "Oh" off of the forthcoming album A Melodic Seduction due for release in early 2014 on Omega Music Group/InGrooves.
Classically trained, Martin is more than an artist, she is a musician. 'I am an author, I am a producer, and I am a creative force to be reckoned with' declares Martin and A Melodic Seduction truly embodies who Martin is as an artist and musician – highly feminine and perplexingly coy. As a whole, A Melodic Seduction describes a woman's journey of seduction and intrigue.
Martin was an original member of the R&B girl group Isyss, who achieved success with their 2002 debut album The Way We Do featuring the Hot 100 Single "Day & Night" featuring Jadakiss. The Way We Do, released on Arista Records, got the group nominated for two Soul Train Lady of Soul Awards, of which they won one. Martin has been submitted for Song of the Year with the 2014 Grammy's for "Melodic Seduction".