Rare Gem: Charlie Wilson"Beautiful" featuring Pharrell (Solo Version Without Snoop Dogg)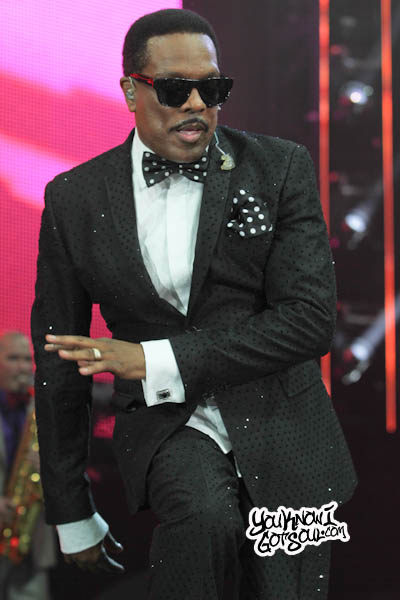 You might remember Uncle Charlie Wilson lending his vocals to Snoop Dogg's Grammy Award nominated single "Beautiful" back in 2003. The Neptunes produced song became a big hit for Snoop, featuring singing from both Charlie Wilson and Pharrell on the chorus.
Years back, a Charlie Wilson version of the song minus the rap from Snoop Dogg surfaced, with Uncle Charlie singing brand new verses. There isn't much information available about the song, it's origin, or if it was ever officially released, but it certainly provides an interesting twist on this hit. If you've ever caught a Charlie Wilson performance, he actually performs the song quite frequently, and this is the version he goes with. So it's quite possible he created his own version just to have something to perform during his lengthy sets.
Tagged:
Charlie Wilson
Pharrell