Rare Gem: Missy Elliott "Release Some Tension" (SWV Demo)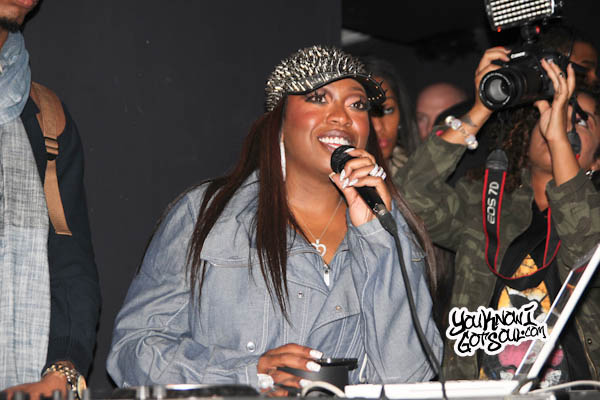 Missy Elliott developed a reputation as one of the top female producers, writers, and rappers throughout the 90's for her work with just about everyone in hip hop and rnb. What's even more impressive is her track record for helping to create hits; rarely did her work end up as album filler. An exception to that rule was the song she wrote and produced for RnB group SWV called "Release Some Tension", the title track from the group's third album released in 1997.
Most take Missy Elliott as just a rapper, but she's been known to show off her impressive vocals skills in the past, just as she does here. If you pay close attention to Missy's rap in the beginning, you'll realize that she ended up using that verse on her song with Timbaland which was "Up Jumps Da Boogie". Also on the "Release Some Tension" album, Missy wrote the Timbaland produced single "Can We".
Tagged:
Missy Elliott
SWV