Recap & Photos: Jill Scott Debuts New Songs From Upcoming Album "Woman" at Intimate NYC Show
Media, fans and industry personal were in for a real treat last night at Madiba Harlem at the listening event and performance for Jill Scott's upcoming album "Woman". Following the serving of hors d'oeuvres and Jill Scott themed cocktails called "Fool's Gold" and "WomainAid", guests were ushered into the intimate theater where the performance was set to take place. The star of the evening eventually took the stage and went right into an oldie but goodie, "Long Walk". After taking a minute to introduce the new album "Woman", she performed some material from it for the first time, including "It's Love", "Can't Wait", "Closure", and the singles "You Don't Know" and "Fools Gold". The new music is sounding very funky, soulful, and fresh; surely to be appreciated by her fans and r&b lovers alike.
Backed by her band which included a horn section, you can tell the music is tailor made for the live show, and will be on full display during her upcoming tour. Vocally, her voice is beautiful and powerful as ever, and really shines on the new material. Perhaps what really stood out the most during this evening was her stage presence and interactions with the audience, allowing her mix of diva and quirky personality to keep the crowd laughing throughout. Jill Scott is truly a star! As the set came to a close, the crowd rose to their feet for an encore, and Jill came back out to perform "Golden" as everyone grooved along. The night led to even more anticipation for her upcoming album "Woman" which is set to release July 24th on Atlantic Records. If what we heard tonight was any indication, this has the potential to be some of her best work!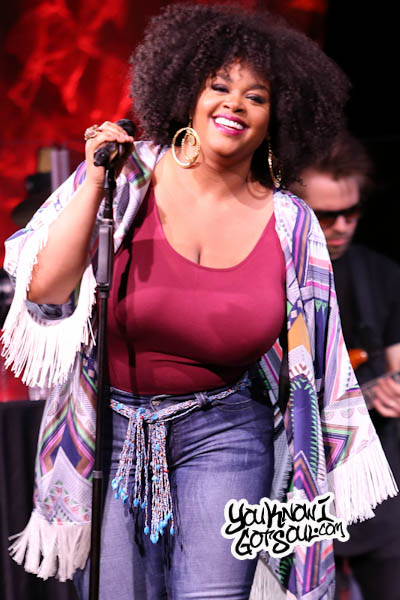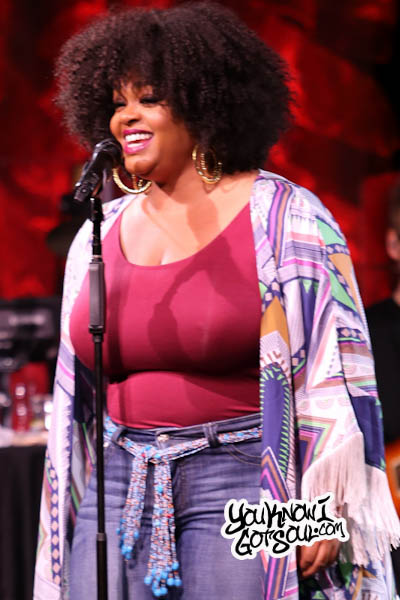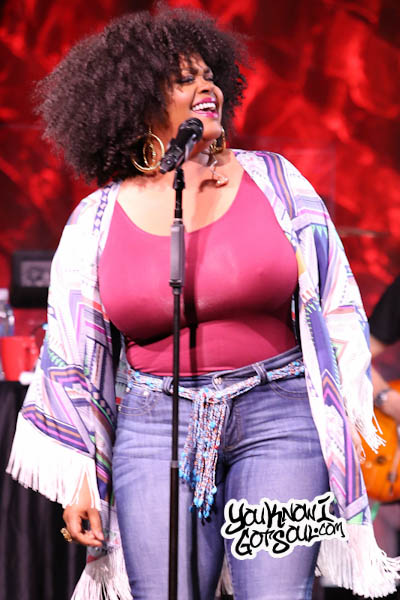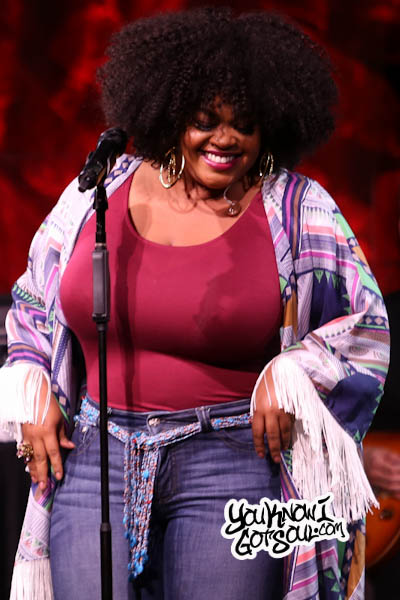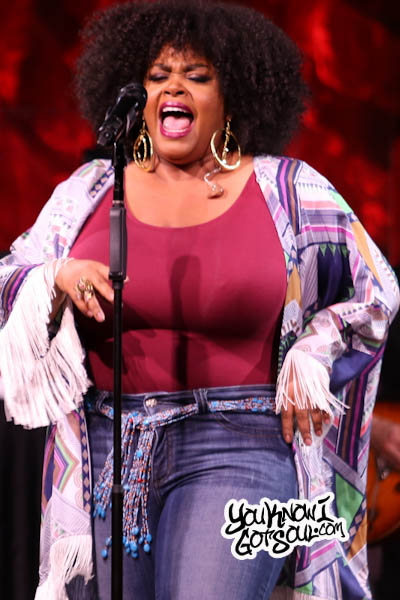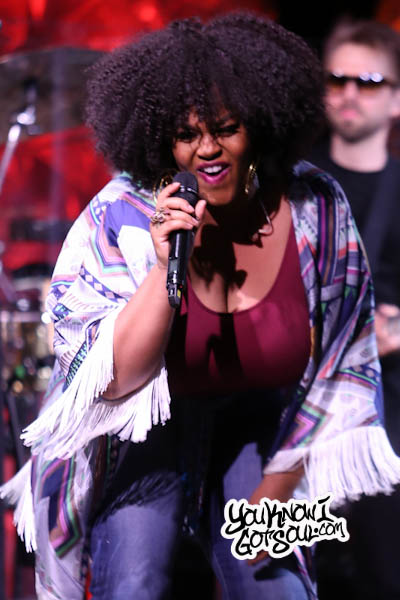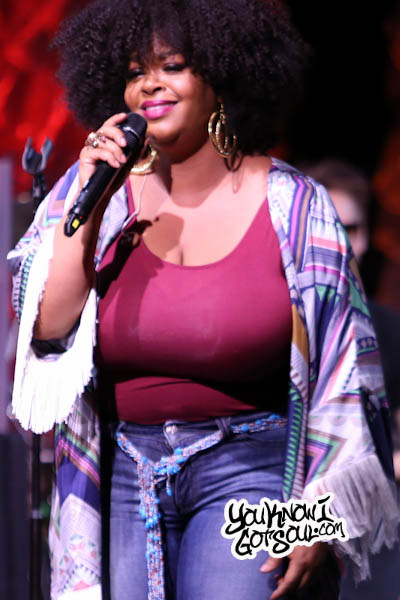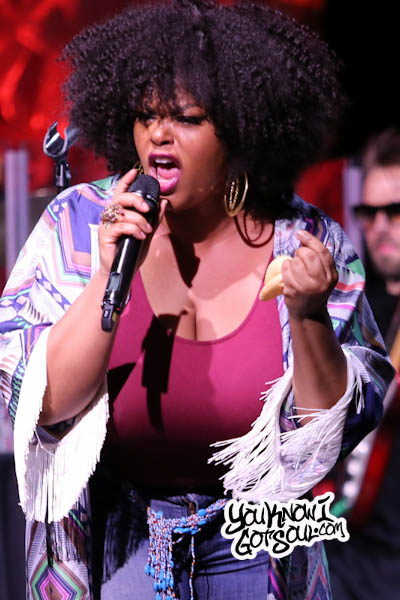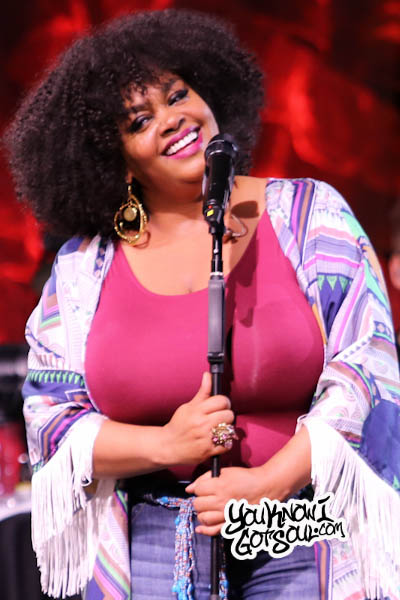 Tagged:
Jill Scott