Recap & Photos: T-Pain "The Iron Way" Mixtape Listening Event in NYC 3/25/15
Last night at Jungle City Studios in NYC, RCA Records held a listening event for T-Pain's upcoming "The Iron Way" mixtape. Members of the press gathered in the intimate space and we're treated to food and cocktails while anticipating an appearance from the man of the hour. Eventually T-Pain did come out to introduce the project and discuss what's been going on in his world.
Before playing back each song, guests were shown a documentary that was filmed over the course of the past year while T-Pain was doing his tour in Europe. It really gave an in depth look at his origins and artistry, and also about the rebirth he's currently experiencing after seeing a need for changes in his life (including shedding his signature dredlocks). What was interesting to note in the film was T-Pain explaining that what came along with his use of auto-tune was a misconception that he needed it to make up for a lack of talent, but he was actually a talented singer and used it to stand out and be unique.
T-Pain then took the audience through each song on the mixtape, taking questions from the moderator to help give a better understanding of how it was developed. "The Iron Way" mixtape will release March 27th.‎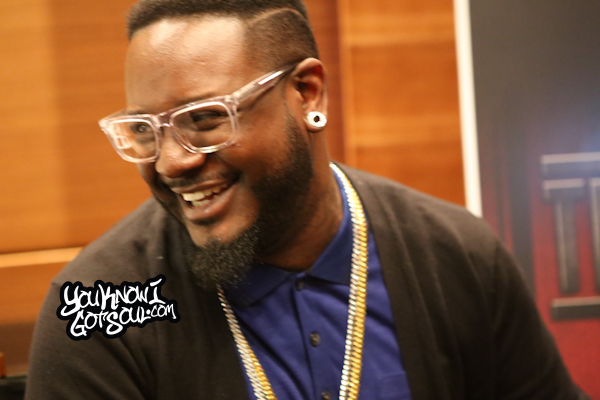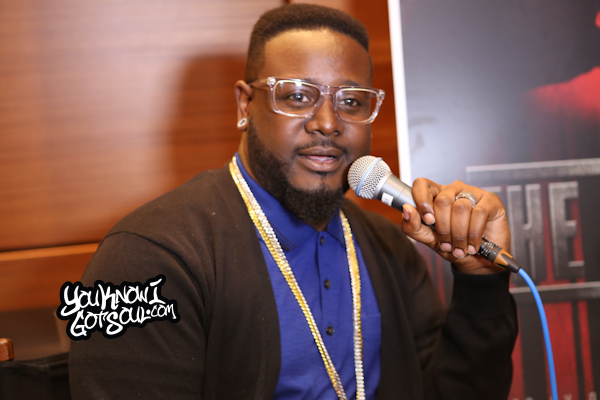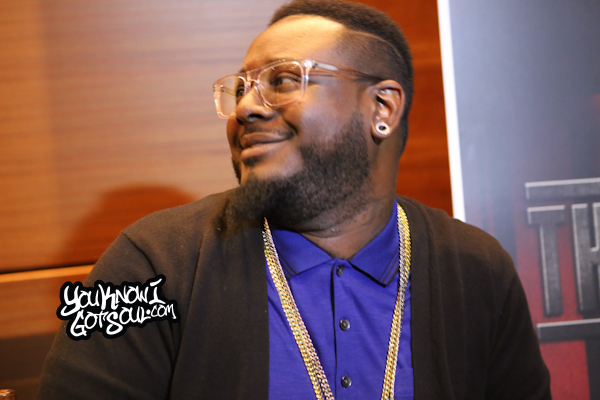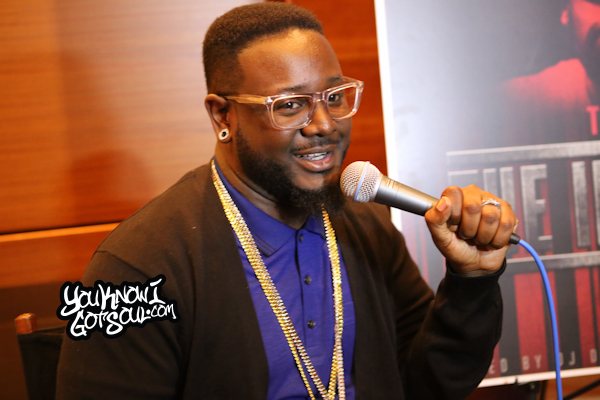 Tagged:
T-Pain