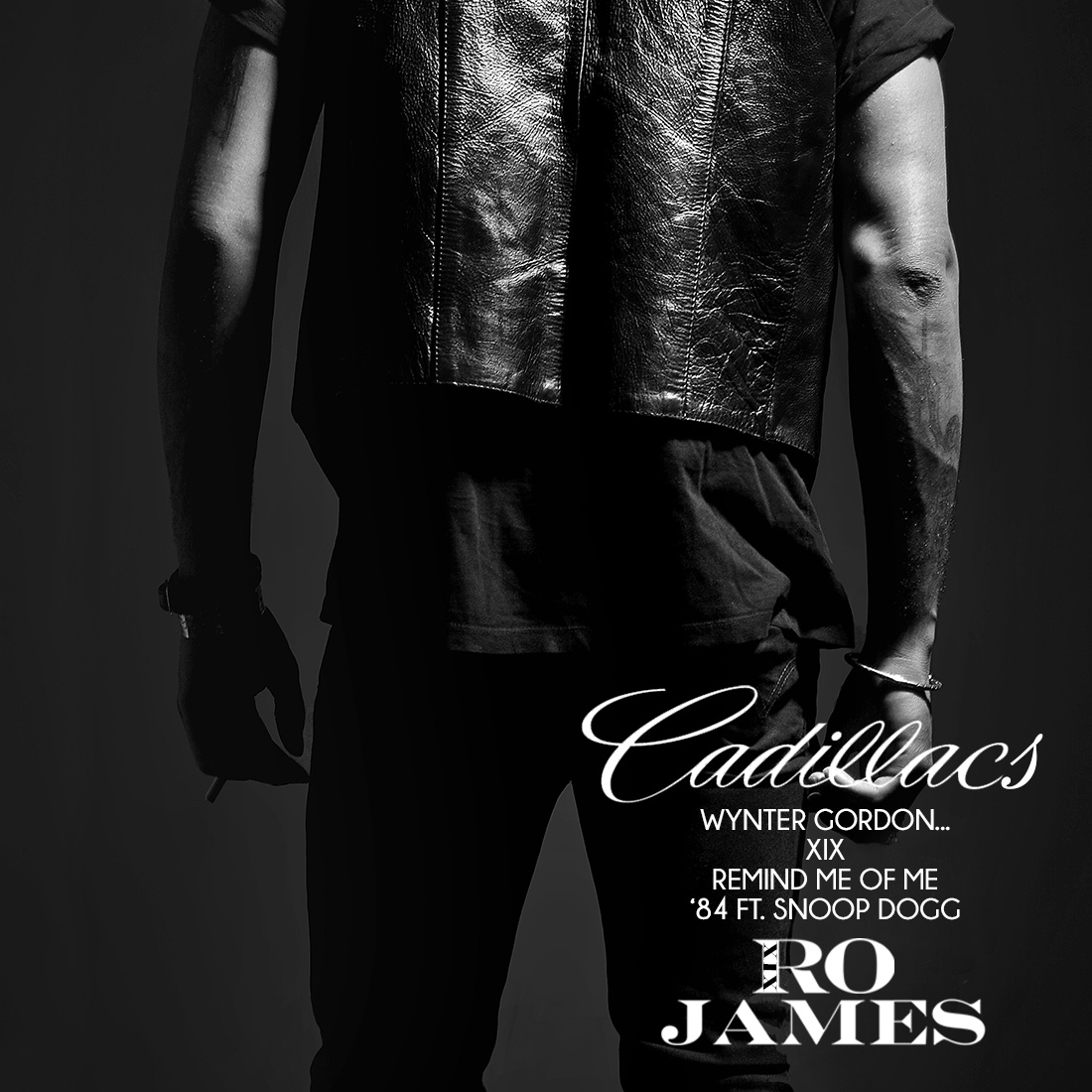 Rising independent R&B singer-songwriter Ro James is pleased to premiere his new EP, Cadillacs, exclusively on Noisey.com, Vice's music channel.
Cadillacs is the final installment of Ro James' ambitious 3-part EP series Coke, Jack, & Cadillacs, with the first two EPs released earlier this summer. The FADER recently gave fans a sneak peak of the Cadillacs EP by sharing the song "84" featuring hip hop legend Snoop Dogg. Coke can be streamed and Jack can be streamed. The three EPs in their entirety can be downloaded at www.RoJamesXIX.com and purchased on iTunes.
"With my story and the places I've been, my work is completely different from everything else that's out there," says Ro. "We're all inspired by the same things, things like love, but Coke, Jack, & Cadillacs is a different experience, an original experience."
The Panamanian Queens native was born in Germany and has lived in Oklahoma, Hawaii, California, and Indiana before settling in NYC. Not surprisingly, Coke, Jack, & Cadillacs radiates with Ro James' unique, worldly style. Throughout the EPs, James' showcases a concoction of his influences, which range from Lenny Kravitz to D'Angelo to Johnny Cash to Prince and the gospel music he grew up singing in his Dad's churches. Just as important as Ro's sound is his story, which can be traced in the series title.
The first installment, Coke, contains the patriotic love song "Pledge Allegiance" which shows the elasticity in Ro's voice, as he easily moves between a confident falsetto and anaggressive tenor to declare his devotion to the woman he loves. On Jack, there's the gut-wrenching ballad "Indiana Jones," a song about his first love and their demise. Cadillacs has songs like the soulful, gospel-delic cut, "XIX." Here Ro is reminiscing on the shenanigans he'd get into while driving the El Dorado Cadillac his father gave him. His voice is confident, but vulnerability skims the surface.
Ro James has already caught the attention of the likes of Complex, Vibe, The FADER, Vice, BET, and more. He has also received cosigns from those in his peer group, known as 'The Jackets', which is comprised of Luke James, Wynter Gordon and Bridget Kelly among others.