Rochelle Jordan "Follow Me"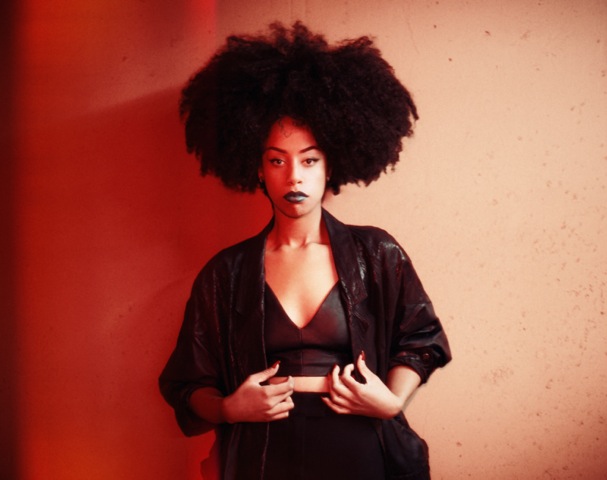 What might have seemed like a quiet year for Rochelle Jordan musically, has really been an extraordinary time of growth with remarkable accomplishments that laid the ground work for an eventful 2014. Relentlessly honing her craft, Rochelle Jordan returns with new music, signaling a future of new releases that showcase her evolution and sound.
For the Canadian songstress the year started off by joining the celebrated UK singer Jessie Ware as the main support act on her sold out US tour. Later in March, Rochelle Jordan appeared on Red Bull Music Academy's HASHTAG series, in an episode that focused on the status quo as well as the future of R&B. Alongside peers like Miguel and How To Dress Well, Jordan offered a rare glimpse into her world and shared her own perspective on the genre. Earlier this year Rochelle Jordan also found herself nominated for a SiriusXM Indie Award for Soul/R&B artist of the year, next to fellow Toronto artist The Weeknd.
On top of working relentlessly on her own new material, Rochelle Jordan also contributed to Childish Gambino's highly anticipated album Because The Internet. Here, she serves as co-writer and vocalist on one of the stand-out songs Telegraph Ave., which is out now.
But the year is not quite over yet. While Rochelle Jordan's upcoming EP will see an early 2014 release, her brand new single Follow Me is available now on iTunes now. The song is produced by long-time collaborator KLSH and features the smooth signature vocals and intricate arrangements you are used to hearing from the promising singer. Follow Me has a feel good vibe that plays on the art of seduction. As the first single since the release of her critically acclaimed album P R E S S U R E, it is a great example of the continuous progression Rochelle Jordan has shown over the years.
Tagged:
Rochelle Jordan