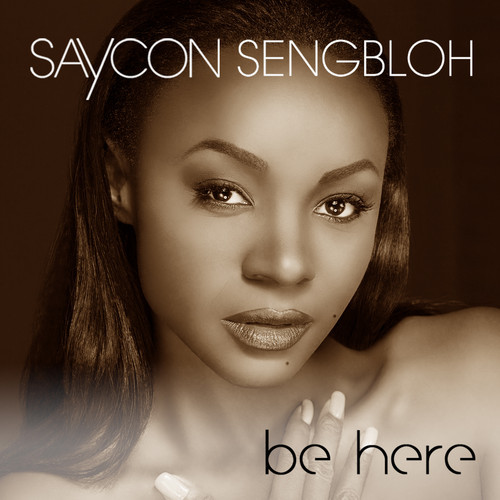 Let us introduce you to Broadway star, Saycon Sengbloh (Motown The Musical / Fela), who has just released her new single, Be Here, from her upcoming album. After an exclusive performance of the song at Drom in New York City, Saycon released the song via digital outlets such as iTunes, Amazon, and CD Baby, and sold physical copies at her show.
"Be here is a love song, a ballad that I wrote with a lot of passion," says Saycon."Anyone who hears it can feel the sense of yearning in my voice. The lyrics are mantra for anyone who's ever claimed true love. I've played a lot of strong characters in my work but I'm excited to finally reveal the most vulnerable side of myself and see what happens next"
Currently, Saycon stars in Motown, the Broadway musical, as Martha Reeves of Martha & The Vandellas. Saycon has led her cast in the singing of the Motown's theme song,Dancing In The Streets, at the Macy's 2013 Thanksgiving Day Parade, on Good Morning America, The 2013 Tony Awards, and A Capitol Fourth: America's Independence Day Celebration.
Her past credits includes starring roles in several shows on and off Broadway such as Fela, Wicked, Aida, Rent, Hair, The Color Purple, and Hurt Village. She's also worked alongside actor/director Tyler Perry, as well as Denzel Washington and Idris Elba in the film American Gangster.
Additionally, Sengbloh was recently involved in the development workshop for Holler If Ya Hear Me alongside Chris Jackson from In The Heights, Chadwick Boseman, who starred as Jackie Robinson in 42, as well as film star and Tony Award winner, Adriane Lenox. This production brings to the stage the music and poetry of rapper Tupac Shakur.