Stream Antonique Smith's New EP "Love is Everything",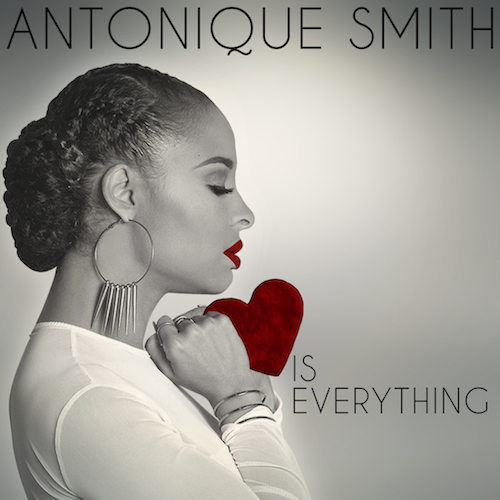 After much anticipation, Anotonique Smith has just released her debut EP "Love is Everything" and you can listen to a stream of the project here. The six song set is Antonique's soulful take on the experiences of love and relationships, touching on subjects that many couples go through. Included on the EP are the Grammy nominated single "Hold Up Wait A Minute (Woo Woo)" as well as the Dr. Dre curated single "Higher (Let Your Guard Down)".
In addition to music, Antonique has recently been on the road touring in support of the Hip Hop Caucus. Known first for her acting, she also recently completed the made for TV film called "Stock Option" which should air soon. Additionally, we recently sat down with Antonique for an interview and she told us about the new EP, balancing acting and singing, touring in support of a cause, and much more.
"Love is Everything" is available on iTunes now
Antonique Smith "Love is Everything" EP Tracklist
1) "Got What I Need"
2) "Take A Chance"
3) "Hold Up Wait A Minute (Woo Woo)"
4) "Higher (Let Your Guard Down)"
5) "All We Really Have is Now"
6) "Here Comes The Sun"
Tagged:
Antonique Smith