The-Dream Set To Release New Album "IV PLAY" May 26th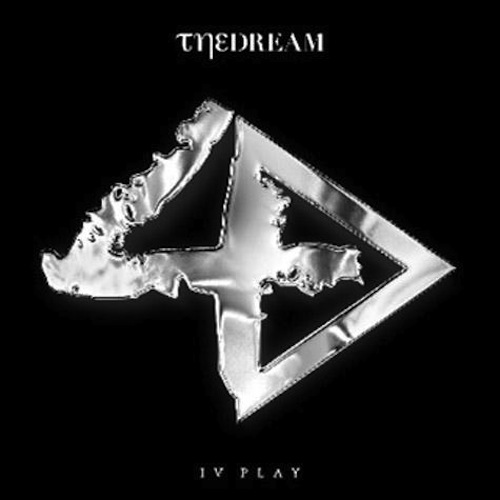 Radio Killa/Def Jam recording artist and four-time Grammy® award-winning scribe The-Dream is set to arouse music enthusiasts with his fifth album IV PLAY, scheduled to be released on May 28. The album's lead single, "Slow It Down" featuring Fabolous, has received a stamp of approval from venerable magazine Rolling Stone as a "shot of sleek R&B perfection."
"Slow It Down," a skillfully written opus requesting a reprieve from dance songs, is currently impacting urban radio. Its lyric video can now be viewed on VEVO; the song can be purchased at iTunes. The-Dream is scheduled to debut his Motion Family directed video on VEVO and BET's 106 & Park on April 2, 2013.
Most recently, The-Dream, also the Executive Vice President of A&R at Def Jam Recordings, headlined the SoundCloud "Creator Clubhouse" at SXSW in Austin, TX where he launched the SoundCloud player with his tech-rap single "Tron." In February, he received his fourth Grammy® award for Best Rap/Sung Collaboration for his songwriting contribution to "No Church In The Wild," a track lifted from Jay-Z and Kanye West's Watch The Throne.
The-Dream's penmanship has earned him three additional Grammy® awards: Best Rap Song in 2011 for "All Of The Lights" performed by Kanye West; Song of the Year and Best R&B Song in 2009 for "Single Ladies (Put A Ring On It)" performed by Beyoncé. In addition, he was bestowed the Best New Artist accolade at the 2008 BET Awards.
Known for crafting chart-toppers, The-Dream's discography includes anthems written for Mariah Carey ("Touch My Body"), Justin Bieber ("Baby"), Rihanna ("Umbrella"), J. Holiday ("Bed") and Mary J. Blige ("Just Fine") among others. Commenting on The-Dream's songwriting acumen, The New York Times stated, "No songwriter and producer of the last few years has done more to define the sound of female R&B than Terius Nash (aka The-Dream). Rihanna, Mariah Carey, Beyoncé – he's reinvented them all."
In 2007, The-Dream released his critically acclaimed RIAA gold debut Love Hate, which spawned hits "Shawty Is A 10" featuring Fabolous (Top 10 R&B); "Falsetto" (#3 R&B); and "I Luv Your Girl" (#1 Rhythmic, #3 R&B). His sophomore release, Love vs. Money (#1 R&B, #2 pop), also earned gold status and featured "My Love," a duet with Mariah Carey. His follow-up album Love King hit the Soundscan Top 5 and spun off a pair of Top 40 R&B singles. Following Love King, The-Dream released his fourth album, 1977, under his real name Terius Nash. Music guide Pitchfork called it, "a conscious change in style and sound…a deeply personal and presumably therapeutic album."
Tagged:
The Dream