Tracklisting for Corinne Bailey Rae's "The Sea"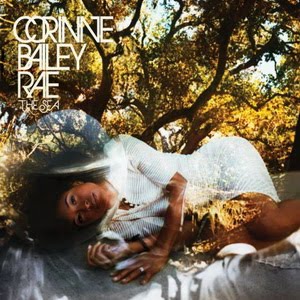 This will be the upcoming follow up to her self titled debut which sold over 4 million copies worldwide. I can't confirm why she waited so long to released a follow up album, but it could possibly be due to the death of her husband in 2008 due to a suspected drug overdose. I'm expecting this to be a very personal album and it should be very good as she is very talented.
Album will be in stores February 1st.
1. Are You Here
2. I'd Do It All Again
3. Feels Like The First Time
4. The Blackest Lily
5. Closer
6. Love's On Its Way
7. I Would Like To Call It Beauty
8. Paris Nights/New York Mornings
9. Paper Dolls
10. Diving For Hearts
11. The Sea