Upcoming Album: Brian McKnight "Evolution of a Man" and New Single "What I've Been Waiting For"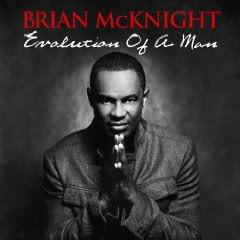 [audio:http://www.ykigs.com/34.mp3]
On October 27, Brian McKnight will release his 9th album (excluding two Christmas albums) after being pushed back a few times from the originally scheduled release dates. The album reportedly features collaborations with legend Stevie Wonder and neo-soul singer Jill Scott. The first single is the mid tempo jam "What I've Been Waiting For" and is posted below. This album is a follow up to his 2006 album "Ten" where he experimented with a more country style sound. I'm anxious to hear this offering from McKnight since he always seems to come through with a solid album.
Tagged:
Brian McKnight