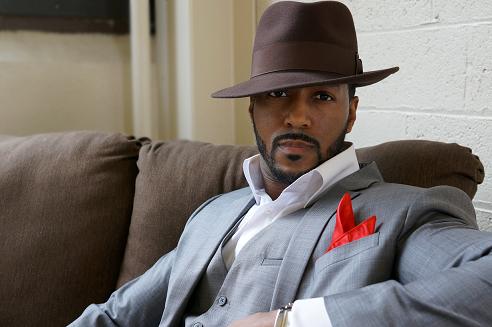 Who is Lamone? Lamone, the self proclaimed "X-Man" aka (Lomon Andrews), pulls in the crowd. He is a must hear, multi-talented vocalist, songwriter, producer, and must see performer with an incredible vocal range.
Born and raised in Waterbury Connecticut, and being a product of "Genration X", Lamone is no stranger to going against the grain, or straying from the norm. Never a follower, always a leader, this "soulja" of music and art blazes his own trail. With his ability to channel and evoke the artistry of such legends as Al Green, Marvin Gaye, Sam Cooke and Donny Hathaway, Lamone has developed a soulful yet eclectic style all his own. That ability combined with his dynamic stage presence commands audience attention at every show.
Growing up, Lamone heard music all the time -"day in and day out". His Mom sang at home and in Church and his dad made sure he had all the latest music, which had a tremendous effect on Lamone growing up a 70's soulchild. Influenced by his idols: Donny Hathaway, Stevie Wonder, Marvin Gaye, Patti, Chaka, and Aretha, Lamone started singing at the age of 10 and hasn't stopped.
When asked what singing does for him, Lamone replied: "Singing is my high, it relaxes me and reduces all stress". He has toured America and abroad with Smooth Jazz pioneer Najee. Lamone sang "Fallin in Love" which was featured on Najee's 2005 release My Point Of View. Lamone is also working on his much anticipated cd which is currently in production, with various producers, such as multi-talented producer/musician/songwriter, Chris Big Dog Davis, who has worked with the likes of Brian McKnight, Vest, Will Downing, Phil Perry, Najee and many more. Lamone has performed as part of opening acts for Charlie Wilson, Phyllis Hyman, Keith Washington, the Stylistics, the Chi-lites, and the Dramatics. Lamone has also performed onstage with Chaka Khan, Anita Baker, and has sang backround for Me'lisa Morgan. In 2007 Lamone released his debut CD entitled "Eclectically Speaking" and in 2011 released an EP entitled "On The Rocks". Ladies and Gentlemen, this is one "exclusive" artist you don't wanna miss. So stay tuned!