Upcoming Artist Spotlight: Tyler Jacob "Cry No More"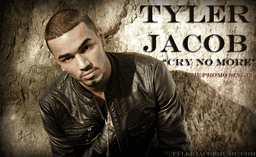 [audio:http://www.ykigs.com/913.mp3]
Every day we are bombarded with people that "think" they can sing or believe they are the next superstar. But every once in a while we stumble upon an artist that is more than the real deal; we find someone with the IT factor. Kameelah Williams (Lead singer of R&B group, 702)and Grammy Nominee, Melanie Fiona all have fallen under Tyler Jacob's spell. Once you hear his voice, you can't deny that he is a talented singer. His voice soars on every song. His interpretation of songs is unmatched. His talents also include songwriting and performing. I invite you today to be introduced to the future of music.
Who is Tyler Jacob?
Official Website
Tagged:
New Artist Spotlight