YouKnowIGotSoul Presents Anatomy of a Hot Song: The Creation of Deborah Cox & R.L.'s "We Can't Be Friends"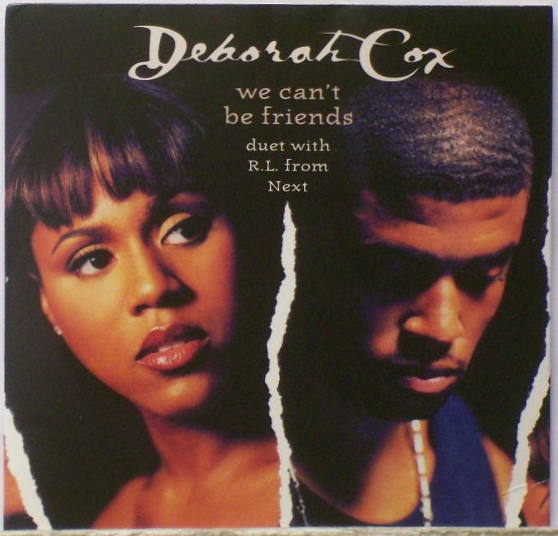 Songs like "We Can't Be Friends" really capture the essence of what r&b music is all about; relatable music that you can feel and touches our emotions. This duet between Deborah Cox and R.L. from her 1998 album "One Wish" became a smash on radio and number one single on the Billboard R&B Chart. This wouldn't be the first time Shep Crawford found success working with Deborah Cox, he also produced and co-wrote an even bigger single for her, "Nobody's Supposed to be Here". This time around, in an interview we did with him last year, he shared the story behind "We Can't Be Friends":
Shep Crawford: Actually it was written for a group by the name of 98 Degrees, I don't know if you remember the group, you might be too young to remember. *Laughs* It was written for them and it wasn't originally a duet. What happened was Andre Harrell was over at Motown at the time and 98 Degrees was signed to him. He asked to make it a duet between them and a group called Shades of Brown. So I went back in and made it a duet and it didn't happen with the groups. But when I ended up playing it for Clive Davis, he wanted it for Deborah Cox and it ended up going to her. So it was Clive's idea to get R.L. on the song as well because they were label mates. "We Can't Be Friends" was a song I wrote a very long time ago, one of the songs I wrote before I was a noted producer. I remember as a kid watching the end of a TV series called Joanie Loves Chachi and they broke up. I remember Chachi saying to Joanie "We can't be friends because I love you." I've always remember that as a kid when I was growing up, I always wanted to do a song like that. So that song is probably one of my favorites that I've written, it's in my top three, and it became a hit so I'm glad about it.
Tagged:
R.L.