YouKnowIGotSoul Presents: "Song Association" With Lyfe Jennings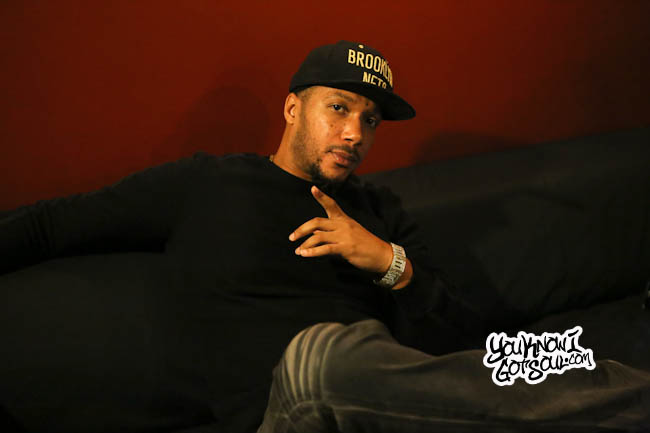 We sat down with Lyfe Jennings and named off some of his most memorable songs, asking him to give us the first thought that popped into his head for each. Check out his responses!
-Must Be Nice – "My newborn, my first baby".
-She Got Kids – "I had a newborn, my first baby!" *Laughs*
-My Baby Mama's Tryna Kill Me – "Today!" *Laughs* "My children's mothers just take turns! But I'm glad it's not all together."
-ABC's – "The first peformance with my kids with me on the album."
-Done Crying – "A lie. You're never done crying."
-S.E.X. – "Testimony that these young girls go through things internally that a man would never know about."
-Statistics – "Grown women, women can grow from this song. I don't usually pat myself on the back, but it's been so many women that came up to me and said "I kept my virigninty becuase of this song". It's a happy moment in my career."
Tagged:
Lyfe Jennings
Song Association