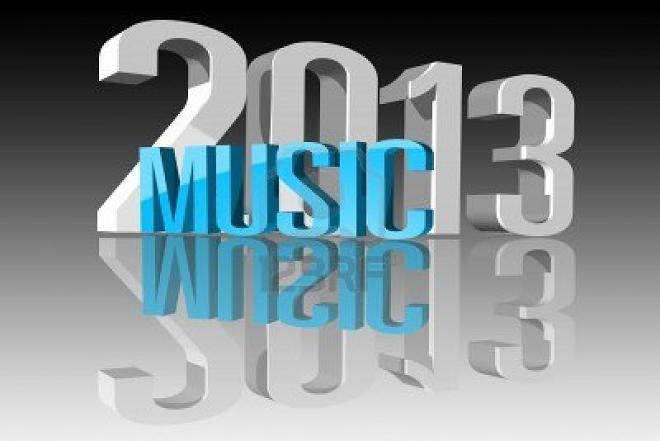 Words by Edward T. Bowser, SoulInStereo.com
Here at YouKnowIGotSoul.com, we're celebrating the great music we've enjoyed over the past six months with a look back at our favorite tracks of the year. Last time, Senior Editor Kyle Ng shared his favorites.
Next up, it's yours truly, Eddie B of SoulInStereo.com and YKIGS' esteemed music reviewer. Here are the tracks that have made 2013 a standout year so far.
Honorable mention: Bilal, "Climbing"
Bilal indulges in his vices on this standout cut from his fantastic new latest release " A Love Surreal."
10. Lyfe Jennings, "Boomerang"
After a bit of a hiatus, Lyfe picks up right where he left off – offering words of wisdom for the lovelorn. We can't wait to see what else he has in store in 2013.
9. Alicia Keys & Maxwell, "Fire We Make"
No song in 2013 has lived up to its billing like the latest single from Alicia's 2012 album. This duet absolutely smolders with passion.
8. Avant, "When It's Over"
One of the standouts from his new album "Face the Music," Avant's vocals take center stage and prove the industry veteran still has a lot of gas in his tank.
7. Luke James, "Strawberry Vapors"
We're still rocking Luke James' "Whispers in the Dark" mixtape and this is one of the highlights. We eagerly await his debut LP later this year. It could be a game-changer.
6. Tiara Thomas "Bad" (Solo Version)
Admit it, Tiana Thomas stole the show on Wale's hit single. It was truly a star-making performance. This version allows her to roll solo, transforming the track into a bad girls' anthem.
5. Bilal, "Astray"
Who doesn't love an electric guitar? Bilal's known for his diverse catalog but he's at his best when creating 21st century funk. That's on display here.
4. Justin Timberlake, "Tunnel Vision"
JT's great and all, but give credit where it's due. Timbaland blessed JT with one of the best-produced tracks of the year. The myriad of melodies put your eardrum in a headlock and refuse to let go.
3. Fantasia, "Lose to Win"
Anyone who had counted Fantasia out was forced to reconsider after she dropped this amazing declaration of determination. The inspirational cut is so fitting for an artist who is finally back on track.
2. Daft Punk featuring Pharrell Williams, "Get Lucky"
It's physically impossible to listen to this track and sit still. Skateboard P's falsetto is a perfect match for Daft Punk's energy. Expect to hear this at every gathering this summer.
1. Justin Timberlake featuring Jay-Z, "Suit & Tie"
I guess it's safe to say that JT's comeback was a success, huh? Justin's strength is his ability to evolve. "Suit & Tie" helps the industry reach new levels of maturity and creativity.
Haven't seen your favorites highlighted yet? Never fear, YKIGS founder Tom will finish up our countdown with his top picks of the year. He's got you covered. Stay tuned.
Can't get enough of Edd? For more album reviews, relationship talk, pop culture news and Keith Sweat hero worship, visit SoulInStereo.com and follow him on Twitter @etbowser.