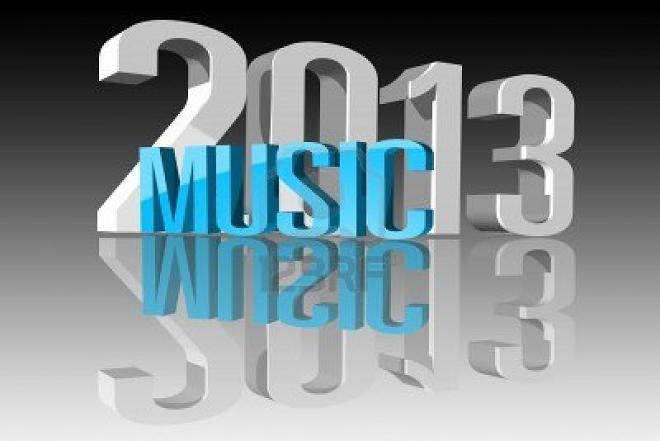 Words by Edward T. Bowser, SoulInStereo.com
2013 is halfway done and we've experienced some great music over the past few months. Recently we've been counting down our favorite tracks of the year so far. YKIGS Senior Editor Kyle Ng shared his faves here, and I dropped off my favorites here.
Today, we finish up our countdown with the boss man himself, YKIGS founder Tom.
Honorable mention: Georgia Reign, "Feel Like A Woman"
We have really high hopes for this Atlanta singer/songwriter. Her first single is a great precursor for things to come.
10. Jade Alston, "If I Was Your Girl"
Riding the groove of a Brownstone sample, Jade Alston's sultry track oozes with '90s era-soul. It looks back while moving forward.
9. Raheem DeVaughn, "Wrong Forever"
Radio Raheem is always a welcome sight on our playlists. DeVaughn is man enough to admit when he's made mistakes, and he does so superbly here. If this is wrong, we don't want to be right.
8. Avant, "Gratitude"
Avant has been on a roll all year, and this energetic track keeps his momentum rolling.
7. Jaheim, "Age Ain't A Factor"
There's no shame in growing up, and Jah assures his lady that age ain't nothing but a number. We wish more artists could show this level of maturity.
6. Elijah Blake featuring Common, "XOX"
Blake's EP "Bijoux 22" landed at the tail end of 2012 and it's still in rotation. Here's one of the set's highlights.
5. Fantasia, "Ain't All Bad"
Tasia has been on fire this year, and this track is proof of her success. She sounds right at home over the Jamaican riddims.
4. Justin Timberlake, "Strawberry Bubblegum"
He really got us when he said hey hey hey hey hey hey…. JT's mellow banger is tailor-made for summer love.
3. Brian McKnight, "Sweeter"
2013 has been the year of the comeback, and Brian McKnight is one of those artists who has enjoyed renewed success. This cut from his latest release is classic McKnight – silky smooth and catchy.
2. Luke James, "Make Love to Me"
We're willing to bet the farm on Luke James. He's got everything it takes to be R&B's next major star. Want proof? Just listen to this track.
1. Chrisette Michele, "A Couple of Forevers"
Chrisette might possess the best voice in R&B today. She sounds amazing on her latest single, which just whets our appetite for her upcoming album.
Can't get enough of Edd? For more album reviews, relationship talk, pop culture news and Keith Sweat hero worship, visit SoulInStereo.com and follow him on Twitter @etbowser.