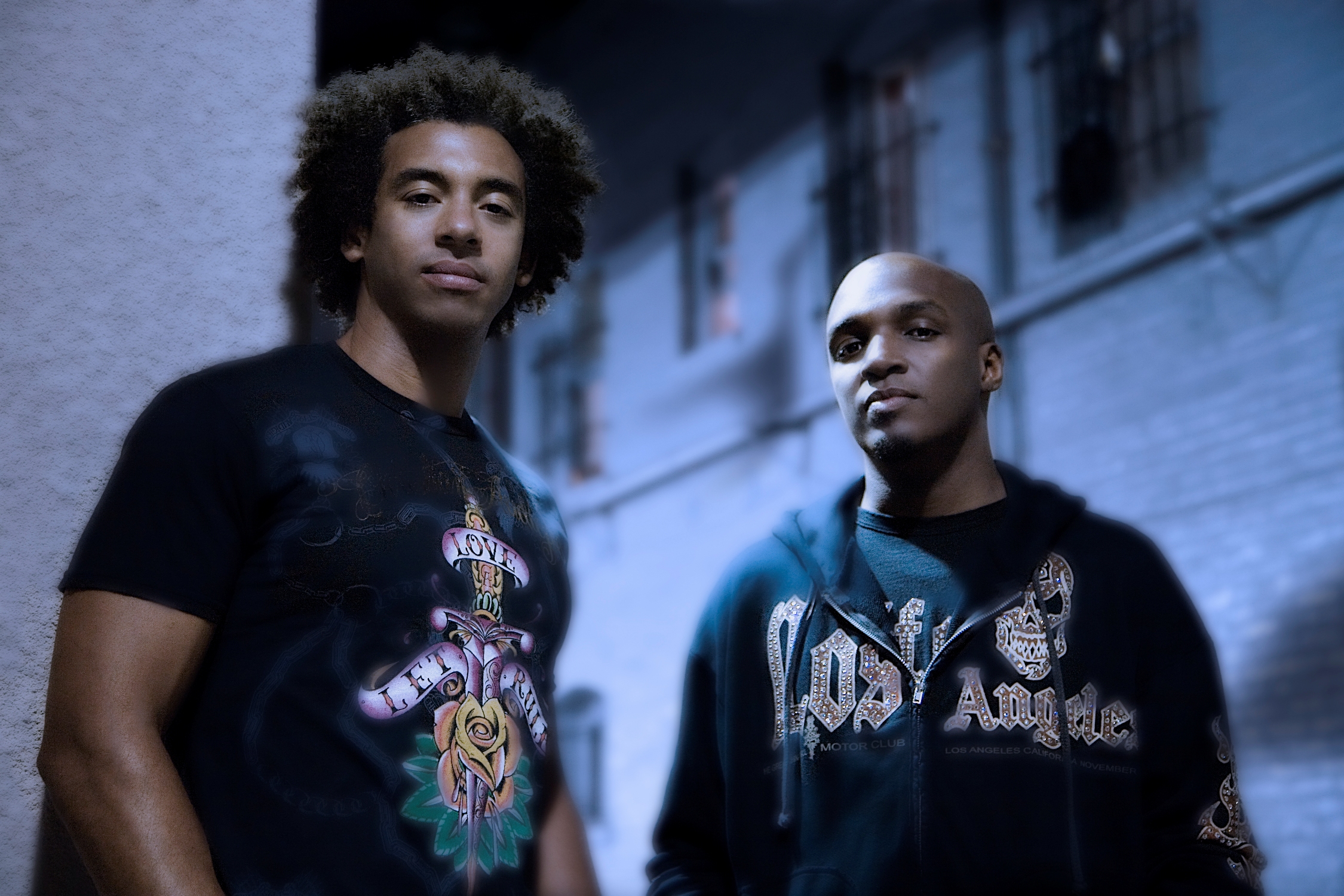 When it comes to producing R&B hits, there aren't many producers who are as solid as The Underdogs. From their ability to write terrific lyrics to their incredible musical ability and great sense of melody, it's no surprise why Harvey Mason and Damon Thomas (along with the rest of The Underdogs camp which includes Tank, Eric Dawkins, Antonio Dixon and Steven Russell) are some of the most acclaimed producers in the music industry. With many hits songs spanning many albums through the years, coming up with a top 10 list of their best songs wasn't an easy task. Here's what we came up with.
Also check out all of our Producer Top 10 Series
10. Monica "My Everything" (2006)
I've always felt like Monica is at her best when she's allowed to fully sing without any crazy distractions in the beat. This track showcases Monica's wonderful voice.
9. Tank "Heartbreaker" (2007)
On an album full of great songs, this was definitely one of the standouts on "Sex, Love & Pain".
8. Ruben Studdard "Sorry 2004" (2004)
After winning American Idol, Ruben released this song and proved to the world that he wasn't a fluke.
7. JoJo "Never Say Goodbye" (2004)
Though The Underdogs also produced "Baby It's You" which had huge success on the charts, it was this song that really had me sold on JoJo as a young artist. The way she sings on this song is incredible especially at the end of the bridge.
6. Chris Brown "Take You Down" (2007)
Honestly, it was neck and neck between this song and "Young Love". I had to go with this song though because it's probably Chris' best song vocally.
5. Avant "4 Minutes" (2006)
It may (though it shouldn't) surprise people to know that Keri Hilson had a big hand in writing this jam.
4. Tyrese "How You Gonna Act Like That" (2002)
"We had worked with Tyrese on his subsequent album and we had a good feel for Tyrese. For him, his songs have to have the right attitude, they have to say the write things, and a lot of times he's speaking to girls. We have a pretty good handle on how to write for Tyrese, so that was just some personal experience some of us were going through, I don't remember exactly who, but the concept came about of a girl mistreating a guy, and this is the guy's response. That's how that song came together; it was a concept first, which a lot of times doesn't happen, and then we worked backwards from there. We came up with the track and Eric Dawkins was really involved in the writing of that and then we played it for Tyrese and he loved it. I thought he delivered that one impeccably." – Harvey Mason in an interview we did with him.
3. Houston "Ain't Nothing Wrong" (2004)

It's sort of a shame people will likely remember Houston because of his eye incident rather than this great record written by Babyface.
2. Marques Houston "Naked" (2005)
http://www.youtube.com/watch?v=reyJIRKaV2s
"I think that was the third song we did for Marques' record, we had done two already, and we really wanted to push him vocally, we didn't think he had been showcasing what he could do singing wise in some of his past records. We had the idea of kinda taking him into a falsetto direction and showcasing that part of his voice. From there, we knew the general idea of the key, we came up with the track, I don't remember whose concept it was, but we thought the "Naked" concept was original and a little bit racy and provocative enough for Marques to be able to pull it off. So we finished the lyrics, Marques loved it and delivered great vocals. For us on that one, it was all about trying to get great vocals; we had written the song specifically to showcase what we could do vocally and I think we pulled it off because I think that was one of the best songs he's ever had." – Harvey Mason in an interview we did with him.
1. Omarion "O" (2005)
I'm not going to lie. I had a hard time picking which Omarion song I wanted on this list because my favorite Omarion track by The Underdogs is actually "Midnight". There is no denying how big of a record "O" is though. The bridge itself pretty much places this song at the top of the list and basically displays how talented The Underdogs are.