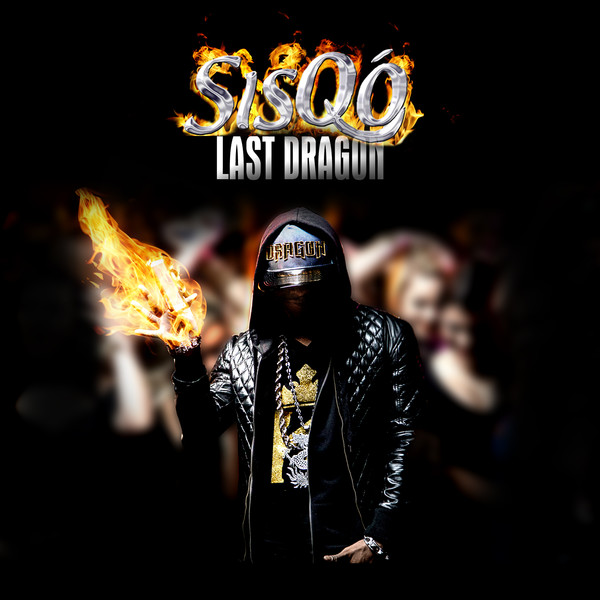 The long awaited third solo album from Sisqo entitled "The Last Dragon" is finally nearing its release on January 13th. The album has been made available for pre-order on iTunes and also gives us a look at the album cover and tracklist. Besides a guest appearance from Waka Flocka Flame on the first single "A-List", the only other features come from Sisqo's group Dru Hill on 3 songs.
This album has been in the works for years now, and in an interview we did with Sisqo a couple of years back, he explained the work that goes into it:
With my album, it's been a lot of delays and pauses due to the fact that I have a standard that I must maintain with my solo projects. I have a multi platinum career thanks to you guys and I want to make sure I put my best foot forward. It's not about when you come out in my personal opinion; it's about how you come out. I want to make sure that I come out with a project that's representative of the hard work and dedication to giving a quality product to my fans. Hopefully when it's done and it comes out, you guys will like it. So far, those who have been getting little snippets from that I've done have really been gravitating to the music and giving me positive feedback.
Sisqo reached celebrity status first as the platinum haired front man for Dru Hill, but then as a solo superstar with his 1999 debut album "Unleash the Dragon". He always remained a major part of the group even after his sophomore album "Return of the Dragon" wasn't received as well. All of the members of the group have taken their shot at solo projects over the years but always kept the Dru Hill brand intact.
To lead this project, Sisqo released the first single "A-List" over the Summer which is an uptempo turnup track that matches the trend at radio. The next single "Lips", for which the video was released earlier this week, is sure to please contemporary r&b fans. Check out the tracklist for "Last Dragon" below.
Last Dragon Tracklisting
1 Last Dragon
2 A-List (feat. Waka Flocka Flame)
3 Find Out
4 Monsta
5 Lips
6 L.G.D.T.
7 Breathtaker
8 Round & Round
9 David Blaine
10 Victim (feat Dru Hill)
11 Love Spell (feat. Dru Hill)
12 Ipologize (feat. Dru Hill)