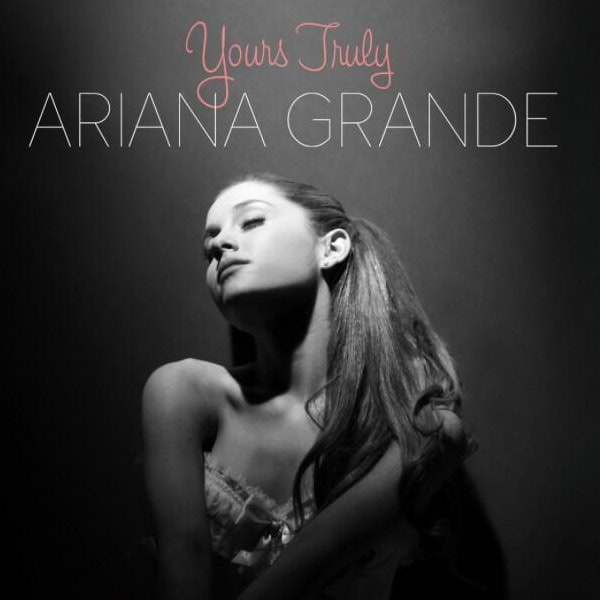 Words by Edward T. Bowser, SoulInStereo.com
If you watched the preshow for MTV's Video Music Awards, bless your heart.
As I said in my recap, our TV screens were bombarded by images of unknown Hobbits and Bratz Dolls who allegedly are a big deal now. At least I guess so – all the kids in the audience were screaming and stuff.
Of that collection of unknown pre-teens, there was only one I recognized – Ariana Grande. Ariana made her name by starring in a Nickelodeon sitcom but I know her as the heir apparent to Mariah Carey's octave-rattling throne.
Her breakout single, "The Way," sounds like someone plucked Butterfly Mariah from 1998 and dropped her into the 21st century. Borrowing from Big Pun and Joe's "Still Not A Player," the track has performed surprisingly well on the charts, reaching No. 10 on Billboard. And it's freaking catchy.
But don't write her off as a one-hit wonder. Her debut album, Yours Truly, shows tons of talent and potential.
Let's make one thing clear – at 20 years old, don't expect Ariana to deliver any deep, introspective messages or thought-provoking wordplay. For the most part, Yours Truly is filled with the girly things you ladies wrote on the back of your notebooks in high school. Ariana's all nervous and jittery over the sight of a guy on "Baby I" and puppy love gets all googly eyed and nervous on "Right There." These songs, along with the maddeningly addictive "Honeymoon Ave" all have one thing in common – the lyrics don't sparkle but Ariana's voice certainly does.
"Tattooed Heart" rings with a tinge of Motown and Ariana, surprisingly, sounds right at home. "Piano" might not be as memorable, but it's still refreshing to hear a young artist rely on her voice for success, not cheap gimmicks and sob stories.
And speaking of that voice, no song is a better showcase than "Almost Is Never Enough." Ariana sounds more gentle and controlled than artists 10 years her senior. She totally overshadows her duet partner Nathan Sykes on the track. He just can't keep up.
No matter how great Ariana sounds – and she does sound great – the reality is that she's still young. Chances are, if you were born before, say, 1990, some of the material here will make your eyes roll. "Daydreaming" and "Lovin It" aren't bad but I'd enjoy them more if I were in high school. But no matter what grade I was in, I'd still hate "Popular Song," which sounds like a theme for a mindless Disney sitcom.
Yours Truly is total ear candy. It's breezy R&B/airy pop music that relies more on talent than smoke and mirrors. I'm man enough to blast a nearly all of these songs from my ride's speakers. With the windows down.
I certainly wouldn't call this album the second coming of Mariah's "Music Box", but it's a strong foundation for an artist who's brimming with talent. Like watching reruns of The Powerpuff Girls, it's kinda cheesy, sometimes brilliant and totally entertaining.
Those screaming MTV kids might be on to something.
Best tracks: "The Way," "Baby I," "Honeymoon Ave."
4 stars out of 5
Can't get enough of Edd? For more album reviews, relationship talk, pop culture news and Keith Sweat hero worship, visit SoulInStereo.com and follow him on Twitter @etbowser.